Raymond, Elora Lee, Ph.D.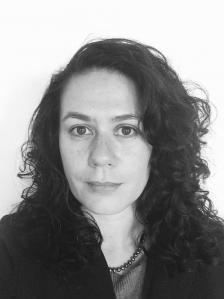 Position
Assistant Professor, City and Regional Planning
Contact
Office: Lee 2-219
Phone: 864-656-3635
Web Site: www.eloraleeraymond.org
Email: eraymon@clemson.edu

Education
Ph.D. in Urban Planning, Georgia Institute of Technology; A.B. in History, Brown University
Elora Lee Raymond is an Assistant Professor in City Planning and Real Estate Development in the College of Architecture, Arts, and Humanities at Clemson University. Her research is at the intersection of real estate finance and socio-spatial inequality. She has explored the uneven housing market recovery following the real estate and financial crises of the 2000s, persistent and concentrated negative equity in the Southeast, the rise of single family rental securitizations, and eviction rates in single family rentals.
Dr. Raymond has published articles in Urban Geography, Housing Studies, and the Federal Reserve Bank of Atlanta's Community and Economic Development Discussion Paper Series. Her research has been featured in the Washington Post, Bloomberg's Businessweek, NPR's Morning Edition, the Atlanta Journal Constitution, Univision, and Radio New Zealand, among other news outlets.
Prior to her career as an academic she worked in health care finance as a planner and as a survey researcher.