Norville, E. Mitchell (Mitch)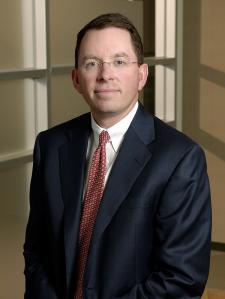 Position
Owner, Atlantic South Development, Inc.
Contact
Phone: 703-282-4777
Email: emnorville@gmail.com
Until February 28, 2012, Mitch served as Executive Vice President, Chief Operating Officer at Boston Properties, Inc. with responsibilities for administrative policy and day-to-day control of operations. Prior to his promotion to this position in May 2007, he served as Executive Vice President for Operations since September 2005. From March 1998 to September 2005, he served as Senior Vice President and Regional Manager of the Washington, D.C. office. In that capacity he was in charge of all regional development activities as well as responsible for all leasing, construction, property management and administrative activities. From 1994 to 1998, he served as Senior Vice President and Senior Project Manager in our Washington, D.C. region, with responsibilities for various project developments. In 2015, he started Atlantic South Development Inc., an office development firm focused on class A office developments in South Carolina. Mitch is chair of the Clemson University Foundation and chair of the Dean of Engineering's Development Board. He received a BS in Mechanical Engineering from Clemson University in 1980 and an MBA from the University of Virginia in 1984. He is married to Carla Norville and they have three sons.