Randolph, Jeffrey B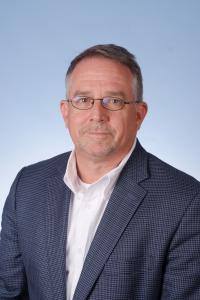 Position
Lecturer/Adjunct Faculty
Contact
Phone: 864-239-6683
Email: randol2@clemson.edu

Courses
RE Principles; Residential Development Practicum
Education
Masters in City and Regional Planning, Clemson University (1983)
Jeffrey B. Randolph is the President of The Randolph Group, LLC, a land development company specializing in residential, urban infill and mixed-used communities. After receiving his Master's Degree in City and Regional Planning from Clemson University in 1983, Jeff began a 14 year career with Liberty Properties Group, the real estate operating company of Liberty Life Insurance Company. As Vice President of Liberty's Residential Land Division in the Southeast, Jeff managed a $70 million portfolio of communities. In 1997, The Randolph Group, based in Greenville, South Carolina, was formed and today consists of a staff focused on new deal acquisitions and project management along with sales and marketing. The company works with a well-established network of land planners, engineers, architects, contractors, builders, capital partners and other professionals to ensure a community's success.
The Randolph Group is an award-winning land development company, specializing in creating imaginative places for people to live, work, raise a family and enjoy a certain quality of lifestyle. The Randolph Group communities provide a neighborhood atmosphere offering multiple housing styles and price ranges supported by office and retail uses. In January, 2010, The Randolph Group was recognized by Southern Living Magazine as having one of the 10 Best Comeback Neighborhoods in the country.
In 2006, Jeff returned to Clemson University as an Instructor in the Master of Real Estate Development Program. Jeff lives in Greenville and is married with three children.