Miller, Tiffany D. Creegan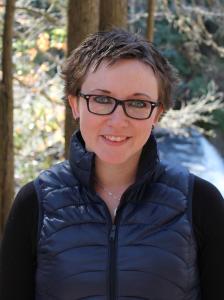 Position
Assistant Professor of Spanish
Contact
Office: 310 Strode
Web Site: http://tiffanycreeganmiller.weebly.com/
Email: tiffan4@clemson.edu

Education
Ph.D., University of Kansas (2014); M.A., University of North Carolina, Chapel Hill (2007); B.A., University of North Carolina, Chapel Hill (2005)
Tiffany Creegan Miller teaches a variety of courses on Latin American literary and cultural production and global health. Her research interests include indigenous literature and social movements, postcolonial and subaltern studies, gender studies, performance, and digital humanities.

She is currently working on her first book project, Amplifying Subaltern Voices: Maya Media(tions) and Marginalized Identities in Guatemala, Mexico, and the United States, which examines the relationship between mediation and representations of Maya subjectivities in print and digital media. This project adopts a multi-genre approach to include examples of testimonios, poetry, theater, songs, visual media, online videos, and digital recordings from fieldwork funded by the Tinker Foundation and internal grants at Clemson.

Before joining the Clemson faculty in 2014, Professor Miller was a Teaching Fellow at the Universidad de Sevilla and contributed an online module for Acceso, the award-winning digital curriculum for intermediate Spanish language instruction: http://acceso.ku.edu/unidad5/almanaque/murals.shtml. She also has an advanced proficiency in Kaqchikel Maya and currently serves as an advisor to a Guatemala-based medical NGO, Wuqu' Kawoq: Maya Health Alliance.