Park, Yujin, Ph.D.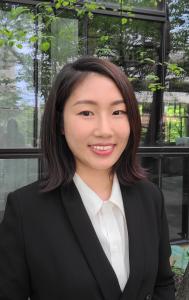 Position
Assistant Professor, City and Regional Planning
Contact
Office: Lee 2-219
Phone: 864-656-9889
Email: yujinp@clemson.edu

Education
Ph.D. in City and Regional Planning, Ohio State University (2020); MS in City Planning, Seoul National University (2014); BA in Humanities, Seoul National University (2012)
Yujin Park is Assistant Professor of City and Regional Planning. Her research examines the multifunctional dimensions of urban green spaces to inform urban greening and tree planting policies, and more broadly, sustainable land-use and environmental planning. Yujin has expertise and interest in 2D/3D geospatial modeling, big data analytics, and statistical/machine learning, and their application to the analysis of urban green infrastructure. She also conducts research on sustainable mobility involving active travel, carsharing, and alternative vehicles. Her research has been published in Landscape and Urban Planning; Computers, Environment and Urban Systems; Ecological Indicators; Journal of Transport Geography; Transportation Research Part D: Transport and Environment; and Journal of Transport and Land Use. With an extended focus on environmentally adaptive, just, and energy-efficient neighborhoods, her current research projects look into the physical landscapes of urban and suburban communities and their effects on outdoor thermal environments. Prior to joining Clemson, she served as the managing editor of the Journal of Planning Literature for three years.