Vogel, Melissa, Ph.D.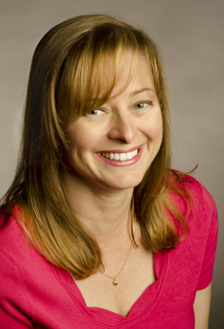 Position
Associate Professor, Sociology and Anthropology
Contact
Office: 134 Brackett Hall
Phone: 864-656-0837
Email: mvogel@clemson.edu

Education
Ph.D. in Anthropology, University of Pennsylvania (2003); B.A. in Anthropology, UCLA (1995)
Dr. Melissa Vogel is an Asst. Professor of Anthropology at Clemson University. She has worked at various sites in Latin America since 1995, including Nicaragua, Belize and Peru. She currently directs Project El Purgatorio on the north coast of Peru, the proposed capital of the Casma polity. This project focuses on the development of Andean cities and the effects of urbanism on the local populace. Taking a public interest approach to archaeology is an essential aspect of her projects, which work closely with local Peruvian communities. Her previous research examined frontiers and border zones in ancient Peru. In addition to her primary focus of Anthropology, Dr. Vogel has a background in Women's Studies and experience working in Applied Anthropology.