Tholozany, Pauline de, Ph.D.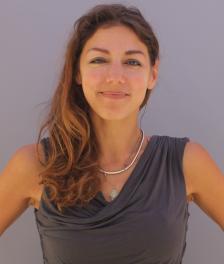 Position
Assistant Professor of French
Contact
Office: 512 Strode
Web Site: http://pdetholozany.weebly.com
Email: pdethol@clemson.edu

Education
Ph.D., Brown University (2011); Masters of Arts, Brown University (2008)
Pauline de Tholozany specializes in 19th-century French Literature and culture. She is particularly interested in the history of civility and social customs during this period. Her first book, L'école de la maladresse (Champion, forthcoming), is a history of clumsiness in the 18th and 19th centuries. She is also interested in the emergence of a national ideal in France during the period known as the July Monarchy (1830-1848). This interest has led her to work on transnational writers in the 19th century – most particularly writers and poets that wrote both in French and Spanish. At Clemson, she teaches intermediate language courses as well as a survey of French Literature.
Selected Professional Works
Books (In Production or Under Contract)
L'Ecole de la maladresse : de J.J. Rousseau à J.J. Grandville, XVIIIe-XIXe siècles. Honoré Champion: Forthcoming.
XIXth-century Social Types and the (un)making of French National Identity. Ashgate Publishing, Forthcoming.
Journal Articles & Book Chapters (Published)
"Panoramic Distraction(s) : Entertainers and Entertained in Nineteenth-century Paris." Nineteenth-Century Contexts. Boston, MA/Oxfordshire, UK: Routledge/Taylor and Francis, Fall 2013.
"Chronicles of Clumsiness: Hyperopic flâneurs and Myopic Bourgeois in the Streets of Paris." Dix-Neuf. Leeds: Society of dix-neuviémistes, Spring 2012.
"Revolutionizing the Fossilized: Balzac and Janin's Naturalist Discourse in Les Français peints par eux-mêmes." Nineteenth-Century French Studies. Lincoln, NE: University of Nebraska Press, Fall 2012.
Journal Articles & Book Chapters (Accepted or Submitted)
"Del francés al español : sobre dos poemas de José Maria de Heredia." INTI, Fall 2015 (forthcoming).
"Teaching Les Misérables in a course on Childhood." MLA Approaches to Teaching Les Misérables, eds Michal Ginsburg and Brad Stephens, Forthcoming.