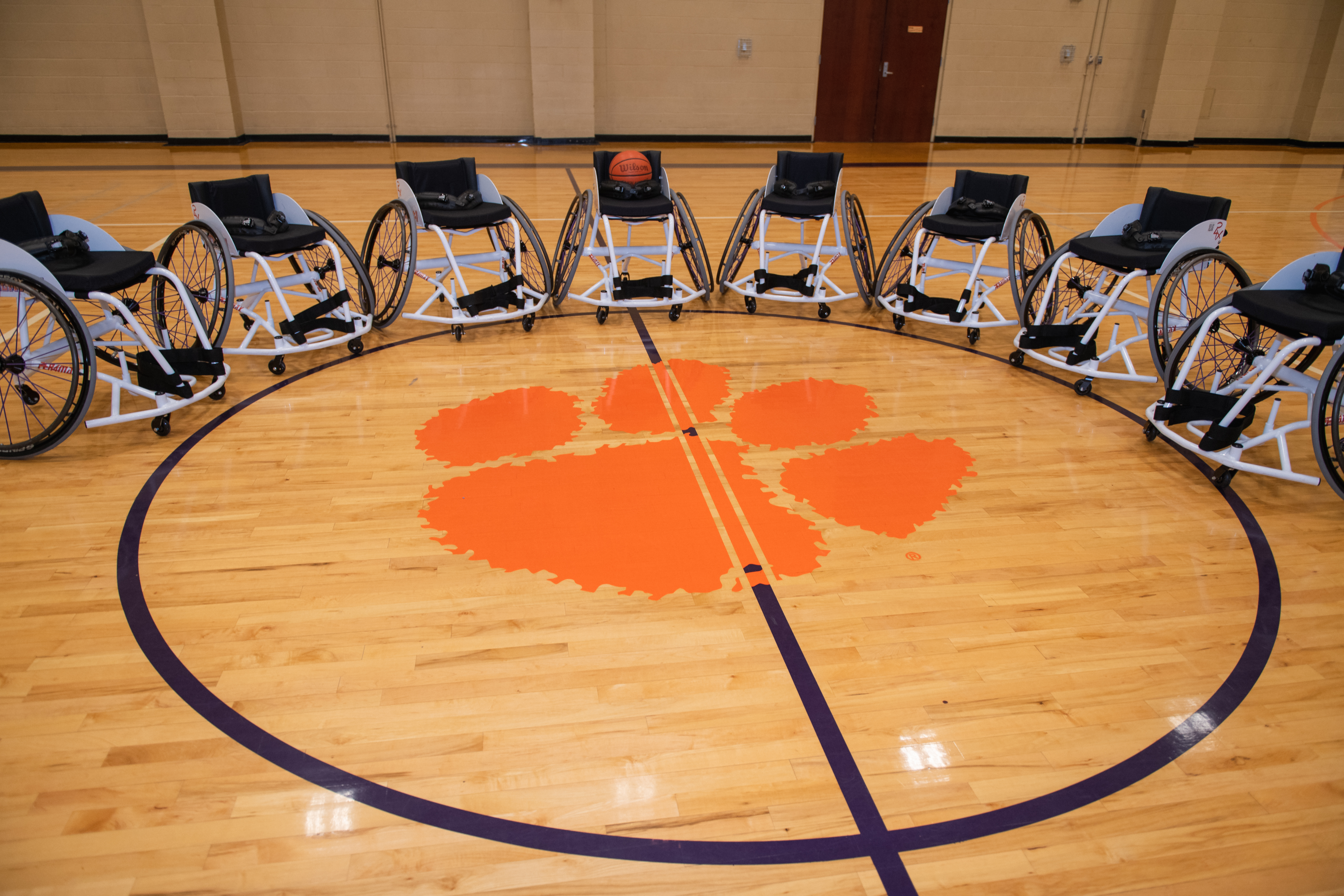 Let's play.
Are you interested in playing intramural sports that test your abilities in new ways? Or are you a student with a physical disability that needs accommodations or modifications to participate in sports and recreation?
Then check out the adaptive intramural options available through the Department of Campus Recreation! These are inclusive opportunities, so any Clemson student, faculty or staff member can play.
Put together your own team or let us help you out with that! We currently offer wheelchair basketball and hope to add wheelchair rugby soon. All sports are played in Clemson's very own fleet of Per4Max sport wheelchairs.
Students with disabilities who need to borrow a chair must make an appointment with Dr. Jasmine Townsend to have a fitting prior to beginning any intramural season.
Be part of our intramural team.
Intramural Wheelchair Basketball
5-on-5 full court wheelchair basketball, with between 5-10 players per team. You can sign up through Clemson IMLeagues - just scroll down the list of options until you find wheelchair basketball.
Sign up
Department of Parks, Recreation and Tourism Management
Department of Parks, Recreation and Tourism Management | 170 Sirrine Hall