Philip Pidgeon, EdD, DMin
Assistant Director for Research
He holds BA and DMin degrees with an EdD degree focusing on curriculum development and educational leadership from Clemson University. As an educator and researcher, his work investigates the attitudinal, behavioral, cognitive, social, and cultural aspects of road traffic injury prevention, with an eye toward developing effective interventions to enhance the safety of the human-vehicle-road environment.  His research experience ranges from studies on the influence of leadership training on road safety education programs to behavioral influence program development for specific subpopulations (including children, young drivers, and military personnel). Dr. Pidgeon's expertise includes teacher training, leadership development, education research, analysis, design, development, implementation, and evaluation in road safety.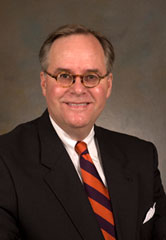 Eleanor Walters, MPH, CHES
Assistant Director for Outreach
She is a nationally certified Child Passenger Safety Technician Instructor and has conducted more than 4,000 child safety seat inspections and installations, and has educated more than 15,000 adults and children at permanent and mobile CPS inspection sites across Upstate South Carolina over the past decade. Walters is a current member of the Transportation Research Board's Occupant Protection Committee and a former member of the National Child Passenger Safety Board. She received her MPH in public health education from the University of California at Berkeley.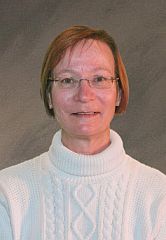 Office: D-140A Poole Ag. Center
Phone: 864- 656-6876
Email: eleanow@clemson.edu



Christopher Ball, MS
Research Associate
He holds a BA in Sociology as well as an MS in Applied Sociology with a concentration in Digital Sociology. His research interests involve the influence of new technologies on society and how these new developments can be studied and harnessed for research, education, and outreach purposes. In particular, his research involves using emerging social technologies such as computer games, virtual worlds, and social media to foster new forms of educational interaction and experiential learning. He now works for CU-IGRSS creating and testing innovative program additions through the design and construction of virtual learning environments in Second Life. These virtual learning environments can be tailored to the particular road safety and security needs of populations all around the globe. He also serves as the web administrator and designer for the CU-IGRSS website.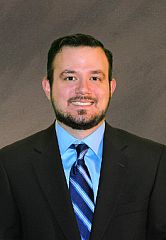 Office: 179 Poole Ag. Center
Phone: 864-656-4858
Email: caball@g.clemson.edu



Catherine Murphree, BA
Project Coordinator / Public Relations
Public Relations Manager, Clemson University Institute for Global Road Safety and Security. She brings to the Institute 20 plus years of industry experience, after receiving her BA in Liberal Arts from Columbia College. She has spent her career working in areas of public relations, sales and marketing, management, training, and project management. She has been involved in developing marketing strategies for new products and promotions. In addition to public relations responsibilities, she is also a member of The South Carolina Press Association.


Office: D-139A Poole Ag. Center
Phone: 864-656-0410
Email: cmurphr@clemson.edu