2012 Student Poster Competition
Congratulations to the winners of the 2012 ECE Poster Competition!
All ECE faculty, graduate, and undergraduate students engaged in research were invited to participate in this competition. The purpose of the ECE poster competition is to provide students and faculty the chance to showcase their research, and to provide high-quality visuals for those walking the halls of Riggs. An independent panel of judges evaluated over 30 poster submissions on quality, clarity, and impact.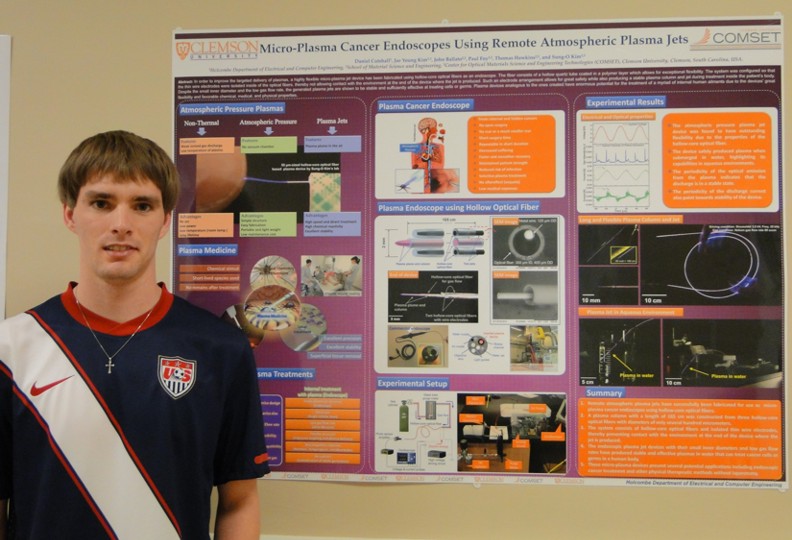 1st place was awarded to Daniel Cutshall for his poster "Micro-Plasma Cancer Endoscopes Using Remote Atmospheric Plasma Jets," co-authored by Jae Young Kim, John Ballato, Paul Foy, Thomas Hawkins, and Sung-O Kim. Daniel is a senior electrical engineering major.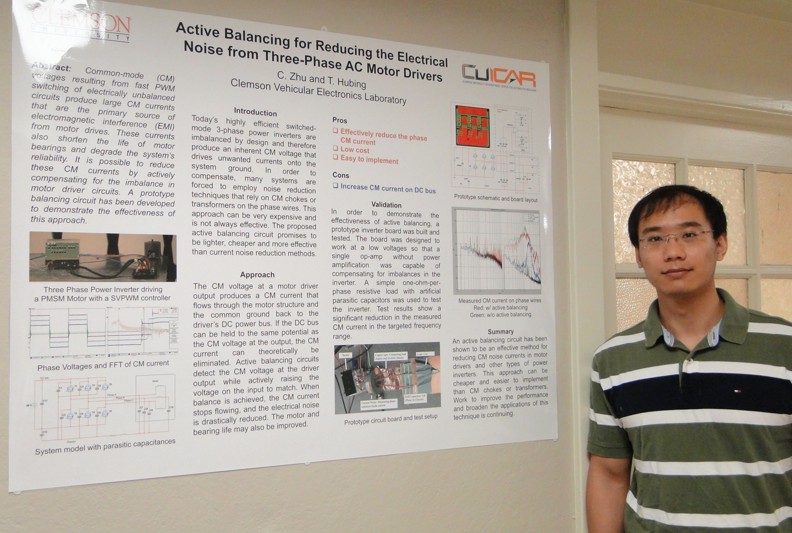 2nd place was awarded to "Active Balancing for Reducing the Electrical Noise from Three-Phase AC Motor Drivers," authored by Chentian Zhu and Todd Hubing.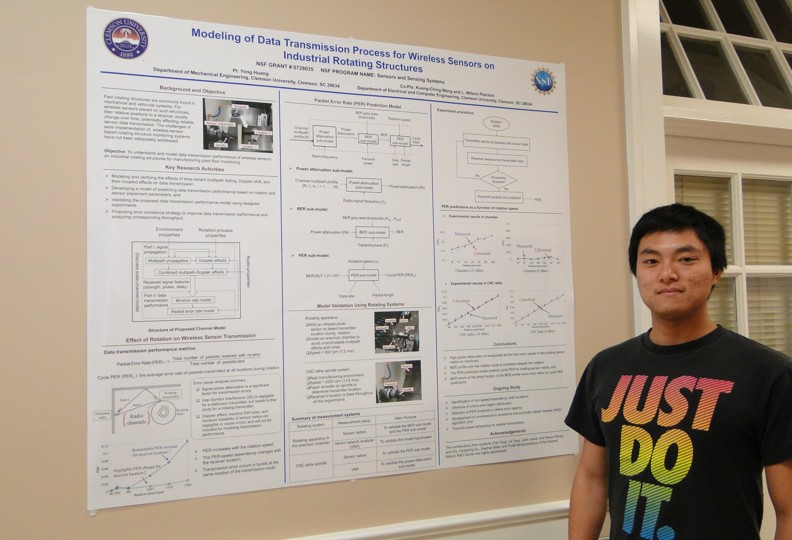 3rd place was awarded to "Modeling of Data Transmission Process for Wireless Sensors on Industrial Rotating Structures," authored by Fan Yang, Lei Tang, Jobin Jacob, and Xiaoyu Wang. 
Please stop by Riggs Hall to view the posters hanging on the walls of the 2nd floor and around the basement labs.