Smart Grid Research in the Spotlight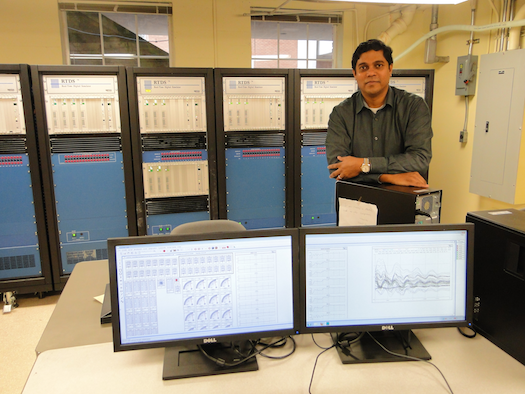 Electrical engineering professor Kumar Venayagamoorthy's research project, Neuroscience and Neural Networks for Engineering the Future Intelligent Electric Power Grid, has been featured in articles in several media outlets, including Discovery.com, Popular Science, and National Science Foundation Discoveries.
The joint project between Clemson University and researchers at Georgia Tech and Missouri S&T strives to infuse more neurobiology into control systems, to make them more brain-like and be able to carry out real-time control of complex systems. This project has two research thrusts, neurobiology and neuro-engineering. On the neurobiology side, a novel in vitro neural system is used to explore new learning mechanisms that may underlie the massively parallel real-time control capabilities of the brain. The neuro-engineering activity takes advantage of advances in the neurobiology thrust to develop technologies for real-time control and decision making, aimed at revolutionizing nonlinear adaptive optimal control of large complex critical infrastructures such as, but not limited to, the electric power grid.
The research has also been featured on other Web sites such as SmartGridToday, NTS-AT Smart Grid Blog, Metering.com, and Phys.org.
For more information about this project, check out brain2grid.org.