ECE Professor Lin Zhu receives Army Young Investigator Award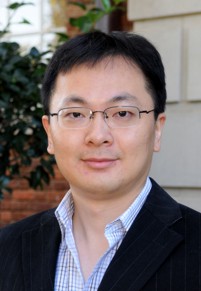 Lin Zhu, the Warren Owen Assistant Professor of Electrical and Computer Engineering, has been selected to participate in the Army Research Office (ARO) Young Investigator Program (YIP). The objectives of the ARO's YIP are "to attract to Army research outstanding young university faculty members, to support their research, and to encourage their teaching and research careers." The ARO solicits proposals for basic and scientific research in mechanical sciences, environmental sciences, mathematical and computer sciences, electronics, computational and information sciences, physics, chemistry, life sciences, and materials science. This award will fund Zhu's research on high brightness broad area diode lasers for the next three years.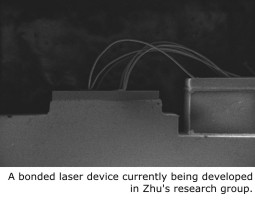 As part of the YIP award, Zhu's research team will develop novel folded, supercavity designs that can be integrated in a diode bar to provide high power, diffraction-limited output beam by coupling grating-confined zigzag modes. This type of approach has the potential for solving critical problems associated with laser bar beam quality; moreover, this approach does not require any external optical components or differential phase feedback mechanism, and hence, will greatly reduce complexity and cost. The successful realization of this transformative research could have enormous long-term impacts on laser weapons, laser radar systems, and other military applications.