Haiying (Helen) Shen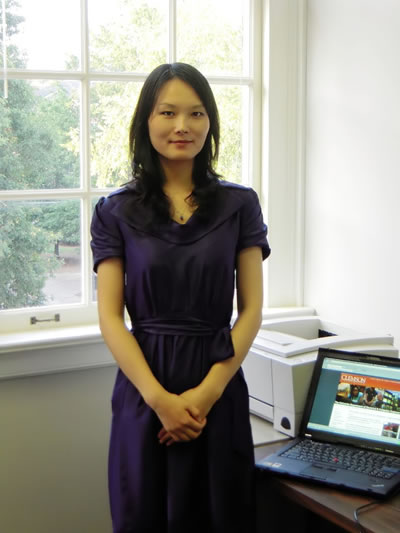 Associate Professor of Electrical and Computer Engineering
Ph.D. - 2006, Wayne State University
Computer Engineering
M.S. - 2004, Wayne State University
Computer Engineering
B.S. - 2000, Tongji University
Computer Science and Engineering

Contact Information
Office: 313-B Riggs Hall
Office Phone: 864.656.5931
Fax: 864.656.5910
Email: shenh@clemson.edu
Biography
Dr. Haiying (Helen) Shen received the B.S. degree in Computer Science and Engineering from Tongji University, China in 2000, and the MS and Ph.D. degrees in Computer Engineering from Wayne State University in 2004 and 2006, respectively. She is currently the Director of the Pervasive Communications Laboratory at Clemson University. Her research interests include distributed and parallel computer systems and computer networks, with an emphasis on peer-to-peer and content delivery networks, wireless networks, grid computing, and data mining.

Dr. Shen's research work has been published in top journals and conferences in these areas. She is a reviewer for most major journals in these areas including IEEE Transactions on Parallel and Distributed Systems, IEEE Transactions on Computers, and Journal of Parallel and Distributed Computing. She was the Program Co-Chair for a number of international conferences and member of the Program Committees of many leading conferences.
Research
• Peer-to-peer and content delivery networks
• Wireless networks and wireless sensor networks
• High performance cluster and grid computing
• Publish/subscribe systems
• Data mining

Graduate Research Assistantships are available. Interested students please contact Dr. Shen for further information.