Life at Clemson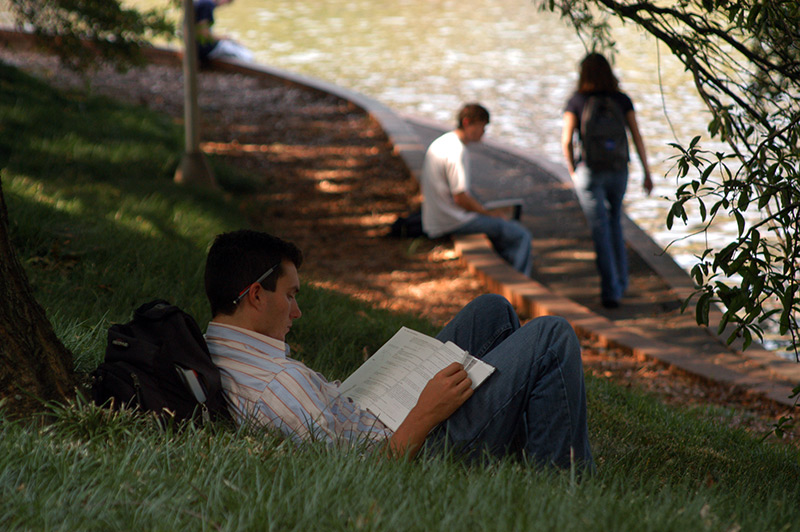 Your time in graduate school will be a time of intense professional development, and it will be a life phase that you will never forget. The following sections provide information on important issues that relate to your Clemson electrical and computer engineering graduate student experience. Of course, it's impossible to anticipate all of the issues that might arise, so please feel free to contact us directly if you have questions.
Housing
Most graduate students select off-campus housing, for which a variety of options in many cost ranges are available within a short walk or drive from campus. Clemson has an excellent free local bus system that provides frequent service to most local apartment complexes and campus buildings. Information on local housing changes rapidly, so please contact the ECE department graduate office for up-to-date information. Or you may visit Clemson's Housing Department.
Insurance and Health Services
Clemson University requires all full-time (9 hours or more), on-campus graduate students to have health insurance coverage. All international graduate students are required to have health insurance. This policy is administered by Redfern Health Center (RHC) as a "hard-waiver program". All full time, on-campus students are enrolled in the university plan unless they present evidence of acceptable alternative coverage to RHC's Office of Student Insurance before the semester begins (one waiver is valid for a full year). To partially offset some of the health insurance premium costs associated with this requirement Clemson will provide all Graduate Assistants who purchase health insurance from Clemson with an annual non-refundable, non-transferable health insurance subsidy.

The University health fee (part of the fees paid by all full-time graduate students) supports all of the services of the Redfern Health Center and includes the following:
• Professional services of primary health care providers, psychologists and health educators
• Reduced costs on pharmaceuticals, laboratory and X-ray services
• $500 urgent care EXCESS benefit for after-hours urgent care (insurance carrier determines covered benefit). Contact the Student Insurance Office the next business day after urgent care is received for more information
For further information review the Redfern Health Center's website.
Graduate Student Organizations
Clemson has several campus organizations that cater specifically to graduate students. You may find information on many of these organizations at the Student Organization page.
The Graduate Student Government (GSG) serves as a liaison between graduate students and the rest of the University community, and many International Student Organizations are focal points for the international student communities and cultures on campus. GSG also supports a travel grant program for graduate students and encourages graduate students to participate in many campus activities.
Additional Links
For additional information on Clemson and the Upstate of South Carolina, follow these links:
City of Clemson
Clemson University Homepage
Newly Accepted Graduate Student Guide