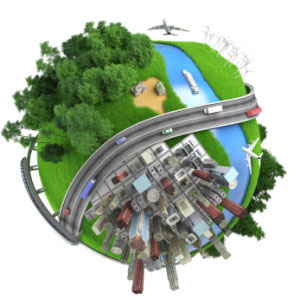 A minor in Sustainability requires 18 credits(1), distributed as follows:
3 credits of CU 2010(2), Sustainability Leadership
3 credits of approved(3) engagement activities (e.g., Creative Inquiry, study abroad, independent research, co-ops, capstone projects) that focus on sustainability issues."
12 credits of courses focused on sustainability issues selected from the following list of over 100 courses(4). Click here to download the list.

At least 9 credits must be at the 3000-level or higher.
At least 3 and no more than 9 credits must be from the social dimension of sustainability (indicated by a *).
1. Approved and will appear in the 2015 catalog.
2. Contact Jennifer Goree with any questions. 
3. Engagement activities will be approved by CU 2010 instructors if they meet learning objectives for the minor.
4. Other courses may be submitted, through CU 2010 instructors, for approval for inclusion on this list