Arelis Moore de Peralta, MD, PhD, MPH, MEd.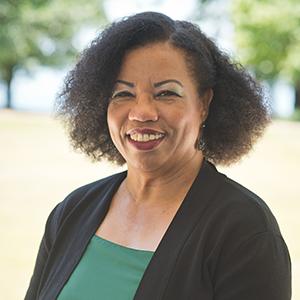 Assistant Professor of Spanish and Community Health
Contact
Department of Languages
Office: 504 Strode Tower
Email: ared@clemson.edu

Education
Ph.D. International Family and Community Studies, Clemson University (2011); M.Ed. Higher Education, Ibero-American University (UNIBE), D.R. (2006); M.P.H. Public Health with a concentration in Epidemiology, Santo Domingo Autonomous University, D.R. (1996); M.D. Medicine, Santo Domingo Autonomous University, D.R. (1990)
Dr. Arelis Moore is a medical epidemiologist and social scientist with experience in health disparities research in the United States (US) and Latin America. She is a Tenure Track assistant professor of community health, with an inter-disciplinary appointment at the Departments of Languages, Clemson University (CU). Her primary interest is understanding the role of the social determinants of health in the disparities and inequities experienced by minority populations and communities of color in the US and Latin America; as well as developing innovative and culturally relevant community development initiatives to promote health and well-being. Her current research includes Community-based Participatory Research (CBPR) to address health disparities and to promote partnerships to build healthier communities. Through her public health work, which span for about 25 years, Dr. Moore has focused on developing systems and policies that promote health equity, as well as in finding mechanisms to empower low-resource communities in developing partnerships, systems changes, and advocacy to improve their own health and wellbeing. She has assisted, as a community leader and advocate, local and national advocacy groups and grassroots multicultural coalitions in developing and implementing initiatives and projects to reduce health disparities and to promote health equity.

Dr. Moore's work has appeared in peer-reviewed journals and book chapters on community-engaged research and cross-cultural health: https://works.bepress.com/arelismoore/. Dr. Moore has received several community engagement awards, as well as the Vera Paster Award in October 2009 in recognition of her work with Latinx immigrants. She also received a Graduate Student Advising and Mentoring Award in 2015, and Bradley Mentoring Award on Creative Inquiry in 2018, at CU.

Dr. Moore formerly was a faculty member in the School of Medicine at the Ibero-American University (UNIBE) in Santo Domingo. She coordinated disease preventative and control programs in the Ministry of Public Health in the Dominican Republic. She was also a national and international epidemiology consultant for international cooperation agencies including the Panamerican Health Organization (PAHO), UNICEF, USAID, and the CDC.

Research Interests:
Community Health and Well-being; Community-Based Participatory Research; Behavioral Health; Building Healthier Communities; Chronic Diseases Prevention and Control; Hispanic/Latinx families

Courses Taught:
Graduate Courses: FCS 8300 Community Development Principles and Practice; FCS 8360 Cultural Area Studies on Families and Communities in Latin-America and The Caribbean; FCS 8920 Special Topics Course in Community-Based Participatory Research; FCS 840 Topics in Societal and International Research (one of three modules: Building Healthier Communities Strategies in Developing Countries)
Undergraduate Courses: SPAN 4190 Health and the Hispanic Communities; SPAN 4150 Spanish for Health Professionals; SPAN 4180 Technical Spanish for Health Administration; SPAN 3970 (Formerly HEHD 3990) Building Healthier Communities in the Dominican Republic.
Selected Professional Works
Journal Articles & Book Chapters (Published)
Moore de Peralta, A., Eichinger, M., & Hossfeld, L. (2020). Urban health and urbanization: Socio-ecological approaches to address social determinants of nutritional health in urban settings. In Barth, M. & Bell, R. Eds. Public Health Nutrition: Rural, Urban and Global Community-based Practice; New York: Springer Publishing Company. ISBN: 978-0-8261-4684-7; DOI: 10.1891/9780826146854.
Sims, C., Carter, A., Moore de Peralta, A., Hofrova, A., & Brown, S. (2020). Advancing gender equity through mentoring and leadership development: A human performance technology intervention case study. In Van Tiem, D. M., & Burns, N. C. (Eds.). Cases on Performance Improvement Innovation. Hershey, PA: IGI Global. http://doi:10.4018/978-1-7998-3673-5.
Moore de Peralta, A., Davis, L., Brown, K., Fuentes, M., Falconer, N.S., Charles, J. & Eichinger, M. (2020). Using community-engaged research to explore social determinants of health in a low-resource community in the Dominican Republic: A community health assessment. Hispanic Health Care International, 18, 127-137. https://doi.org/10.1177/1540415319874812; https://journals.sagepub.com/doi/10.1177/1540415319874812; https://tigerprints.clemson.edu/languages_pubs/103/
Moore de Peralta, A., Smithwick, J., & Torres, M. E. (2020). Perceptions and determinants of partnership trust in the context of Community-Based Participatory Research. Journal of Health Disparities Research and Practice, 13, 1, 67 – 95. https://digitalscholarship.unlv.edu/jhdrp/vol13/iss1/4
Tang Yan, C., Moore de Peralta, A., Sprague-Martinez, L., & Bowers, E. (2019). Realmente tenemos la capacidad: Engaging youth to explore health in the Dominican Republic through photovoice. Journal of Community Engagement and Scholarship, 12 (1), 54-67. https://tigerprints.clemson.edu/languages_pubs/102/
Moore de Peralta, A., Gillispie, M., Mobley, C., & Gibson, L. (2019). It's all about trust and respect: cultural competence and cultural humility in mobile health clinic services for underserved minority populations. Journal of Health Care for the Poor and Underserved, 30, 1103-1118. https://muse.jhu.edu/article/731370/pdf; https://tigerprints.clemson.edu/languages_pubs/104
Moore de Peralta, A., Schultz, E., Brown, K., & Falconer, N.S. (2019). Territorial and Trans-territorial community-institutional partnerships to build healthier communities in developing countries: lessons learned from a Dominican Republic low-resource community. Advances in Preventive Medicine and Health Care, 2, 1016. doi: 10.29011/2688-996X.001016. https://tigerprints.clemson.edu/languages_pubs/105; https://www.gavinpublishers.com/admin/assets/articles_pdf/1569995816article_pdf771188367.pdf
Moore de Peralta, A., Holaday, B., & Hadoto, I. M. (2017). Cues to Cervical Cancer Screening among U.S.-Hispanic Women. Hispanic Health Care International, 15, 5 - 12. https://tigerprints.clemson.edu/languages_pubs/106; https://journals.sagepub.com/doi/pdf/10.1177/1540415316682494
Moore de Peralta, A., Holaday, B., (2016). Impact of economic trends and disparities on South Carolina children's health and well-being: An analysis of the 2016 KIDS COUNT Profile. South Carolina Nurse, 23 (4), 11-13. https://tigerprints.clemson.edu/languages_pubs/101/
Moore de Peralta, A., Holaday, B., & McDonell, J. (2015). Factors affecting Hispanic women's participation in screening for cervical cancer. Journal of Immigrant and Minority Health, 17, 684-695. doi:10.1007/s10903-014-9997-7
College of Architecture, Arts and Humanities
College of Architecture, Arts and Humanities | 108 Strode Tower, Clemson, SC 29634