Kumiko Saito, Ph. D.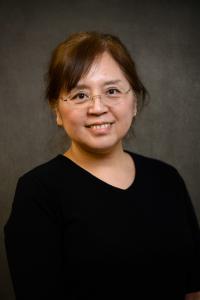 Assistant Professor of Japanese
Contact
Department of Languages
Office: 308 Strode
Email: ksaito@clemson.edu

Education
Ph.D., Pennsylvania State University
Kumiko Saito is an Assistant Professor of Japanese and teaches Japanese literature in English and Japanese as well as advanced levels of Japanese language. Her research centers on modern Japanese literature and contemporary popular culture, fantasy and science fiction, and visual narratives including manga and video game. Her current book project examines the rise and popularization of the concept of romantic love through Japanese literature and popular culture by and for women.
Selected Professional Works
Journal Articles & Book Chapters (Published)
"Reframing Modern Japanese Literature: Translation and Science Fiction in Meiji Era Japan." Journal of Japanese Studies vol. 49, no. 1 (2023): 57-83.
"Creative Science: Meiji-Era Science Fiction and the Discursive Location of Z?kaki-ron." Proceedings of the Japanese Literary Studies vol. 21 (2022): 59-74.
"From Novels to Video Games: Romantic Love and Narrative Form in Japanese Visual Novels and Romance Adventure Games." Arts vol. 10, no. 3 (2021): 42-59.
"Cyberpunk and Anime." Graham J. Murphy, Anna MacFarlane, and Lars Schmeink, eds. The Routledge Companion to Cyberpunk. NY & London: Routledge, 2019. 151-161.
"Mapping Anime Scholarship in the Post-Genre Age." Science Fiction Studies 46, no. 1 (2019): 166–170.
"Regionalism in the Era of Neo-Nationalism: Background Art in Japanese Games and Anime from the Late-1990s to Present" in Asian Popular Culture, edited by John Lent and Lorna Fitzsimmons. Lanham: Lexington Books, 2014. 35-58.
"Magic, Sh?jo, and Metamorphosis: Magical Girl Anime and Challenges of Changing Gender Identities in Japanese Society." The Journal of Asian Studies 73, issue 01 (2014): 143-164.
"Desire in Subtext: Gender, Fandom, and Women's Male-Male Homoerotic Parodies in Contemporary Japan," in Mechademia 6, edited by Frenchy Lunning. Minneapolis: University of Minnesota Press, 2011. 171-191.
"From Hello Kitty to Cod Roe Kewpie: A Postwar Cultural History of Cuteness in Japan." Education about Asia 14, no.2 (Fall 2009): 38-42.
"Technology and the Cultural Location of Japan." Writing Technologies 1, no.1 (May 2007).
"How Information Technology Has (Not) Changed Feminism and Japanism: Cyberpunk in Japanese Contexts." Comparative Literature Studies 41, no.3 (August 2004): 335-355.
College of Architecture, Arts and Humanities
College of Architecture, Arts and Humanities | 108 Strode Tower, Clemson, SC 29634