Mercedes Tejera-García de la Concha, Ph.D. (2019)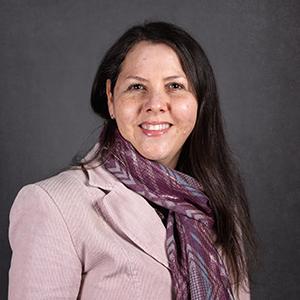 Spanish Lecturer
Contact
Department of Languages
Office: 316 Daniel
Email: mercedestejera@ufl.edu
Education
Ph.D., University of Florida (2019); M.A., University of Arkansas (2013); B.A, University of Arkansas (2010); Associate Degrees in Art, Sciences, and Applied Languages, North-West Arkansas Community College (2008)
Courses
All Spanish levels and Literature: Survey of Spanish Literature I, and Hispanic Film.
Mercedes received her Ph.D. in Romance Languages (Ibero-american Literature) from the University of Florida. She holds a M.A. in Spanish and Latin American Literature and a B.A. in Spanish Literature with a co-major on Latin American and Latino Studies, both from the University of Arkansas, Fayetteville. Associate Degrees in Arts, Sciences, and Applied Languages from North-West Arkansas Community College, Bentonville, AR. Her research interests are 20th and 21th Century Science Fiction novels from Brazil, Chile, Peru, and Spain. Focusing on gender, politics, and mass media culture.
Professional/Research Links
UF Graduate School Fellowship: Aug. 2013- Aug. 2017.
Selected Professional Works
Journal Articles & Book Chapters (Published)
Tejera-Garcia de la Concha, Mercedes (2020) "La cíborg de Rosa Montero como utopía de la redención social," Alambique. Revista académica de ciencia ficción y fantasía/ Jornal acadêmico de ficção científica e fantasia : Vol. 7 : Iss. 1 , Article 4. Available at: Link: https://scholarcommons.usf.edu/alambique/vol7/iss1
College of Architecture, Arts and Humanities
College of Architecture, Arts and Humanities | 108 Strode Tower, Clemson, SC 29634