Roger W. Liska, EdD, FAIC, CPC, FCIOB, PE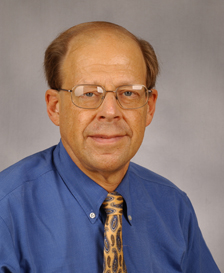 Professor
Contact
Office: 2-123 Lee Hall
Phone: 864-656-3878
Email: riggor@clemson.edu

Education
Ed.D., University of Georgia
Certifications/Licenses
South Carolina Licensed Professional Engineer; American Institute of Constructors Certified Professional Constructor
Experience
Ten years working in various civil/construction related positions for various owner and construction companies in structural analysis and design and continues to consult in the discipline. In addition, over 30 years' experience in construction education and administration at all post-secondary levels and faculty ranks.
Teaching Focus
Taught most core CSM undergraduate courses including materials and methods, contract documents, planning and estimating, scheduling, construction safety, structures and project management at the undergraduate level. At the graduate level, teaches project controls, personal management and negotiations and personal and professional leadership. Also teaches courses in the PDBE doctoral program.
Research Focus
Construction Personnel and Training; Productivity Analysis and Improvement; Quality Improvement; Construction Workforce Issues; Construction Best Practices; Constructor Certification
Service Focus
Serves on the American Institute of Constructors Constructor Certification Commission; American Council for Construction Education Training Committee; American Institute of Constructors Education Foundation and the American National Standards Institute Personnel Certification Accreditation Committee. Also a Fellow of the American Institute of Constructors and the Chartered Institute of Building, UK and a member of the American Council for Construction Education. Also serve on the Pickens County, SC Habitat for Humanity Board as Secretary and faculty advisor to the CSM Constructors Guild.
Nieri Family Department of Construction Science and Management
Nieri Family Department of Construction Science and Management | 2-122 Lee Hall Box 340507 Clemson, SC 29634-0507