Caban, Jose, MCD, AIA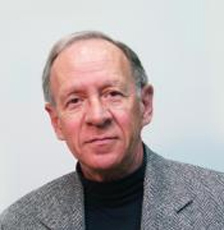 Position
Professor and Chair Emeritus of Architecture
Contact
Email: jcaban@clemson.edu

Education
M.C.D., University of Liverpool; B.Arch., Clemson University
Professor and Chair Emeritus Jose Caban was Chair of the School of Architecture for ten years between 1995 and 2005. He has been Head of the Department of Planning Studies, co-authored the proposal for a new degree in landscape architecture and was head of the new Department of Planning and Landscape Architecture. He was chairman of the Urban Design Committee of American Planning Association and editor of the journal Urban Design. He also served as Interim Chair of the Department of Languages. Jose has practiced architecture and planning in New York and Puerto Rico.
Jose has taught design and planning studios and seminars in multiple disciplines at every level, more extensively in the graduate architecture program. He directed two major curricular revisions in architecture and two in planning, and he prepared two accreditation visits for architecture.
He authored the 1999 proposal for the expansion of the Clemson Architecture Center in Charleston, opened the Genoa Architecture Center to undergraduate students, and in 2000 established the Clemson Architecture Center in Barcelona, Spain. Jose served on the South Carolina Board of Architectural Examiners and on the National Council of Architecture Registration Boards for ten years and was a member of the Architecture Registration Exam committee.
His planning and design research, public service projects and professional practice have led to significant improvements in the designed and built environment in South Carolina.