Bayramzadeh, Sara, Ph.D.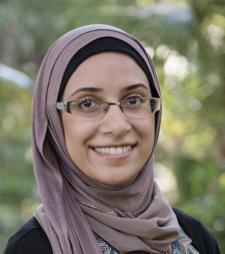 Position
Research Assistant Professor, Architecture + Health Design
Contact
Office: Lee 2-105
Phone: 864-656-4658
Email: bayramz@clemson.edu

Education
Ph.D., Design, Construction and Planning, University of Florida; M.Arch, Miami University
Sara Bayramzadeh is a Research Assistant Professor in the Architecture + Health program at Clemson University. Her research interests include the impact of healthcare facilities design on user experience, patient safety, and efficiency. In her role, she contributes to several funded research projects, building new opportunities in connecting academia and practice in the field of architecture and design. Her experience with research in practice includes a healthcare research internship at HGA Architects and Engineers and involvement with BBH Design on a number of research activities. Also, she has been active in presenting her research for several architecture firms, including, HGA, BBH Design, and HDR. She earned her doctorate in the interdisciplinary program of Design, Construction and Planning with a concentration in Interior Design from the University of Florida. Her award-winning dissertation explored the role of interior environment on physical and psychological safety of psychiatric patients who are one of the most vulnerable patient populations. In addition to her doctoral education, she completed Healthcare Facilities Planning and Design Certificate offered by Cornell University. She has also been awarded various scholarships and awards for her design and research projects at the university and national levels.