Hudgins, Carter L.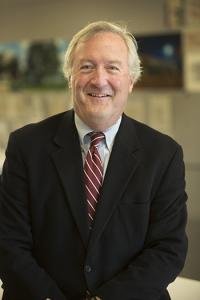 Position
Adjunct Faculty
Contact
Email: chudgin@clemson.edu

Education
Ph.D., College of William and Mary; M.A., Wake Forest University; B.A., University of Richmond
A native of the small Tidewater Virginia town of Franklin, Hudgins completed a B.A. at the University of Richmond and an M.A. at Wake Forest University prior to receiving the Ph.D. in early American history at the College of William and Mary. Trained as a historian and archaeologist, Hudgins has interspersed work in both the public and private sectors throughout his academic career. A field archaeologist with the Virginia Department of Historic Resources early in his career, he later served for seven years as director of Historic Charleston Foundation. Prior to his appointment to the faculties of Clemson University and the College of Charleston, Hudgins was a member of the history faculties at the University of Alabama/Birmingham where he implemented the graduate curriculum in public history and the University of Mary Washington where he was chairperson of both the Department of History and American Studies (2002-2008) and the Department of Historic Preservation (1984-1993), a program in which he held an appointment as the Hofer Distinguished Professor of Early American Culture and Historic Preservation.
Hudgins's research interests include vernacular architecture in early America and the early modern material culture of the Atlantic rim. Hudgins has directed archaeological projects in Virginia, Georgia, North Carolina, and Ireland and completed architectural surveys in Alabama and Virginia. He is currently completing an archaeological investigation of an abandoned seventeenth-century town on the Caribbean island of Nevis where he is also participating in the analysis of the sites of two large, eighteenth-century slave villages. Hudgins has also participated in an NEH-funded project that has begun the first systematic identification, documentation, and analysis of slave housing in the Chesapeake with colleagues at the University of Mary Washington and Mount Vernon.