King, Kristopher B.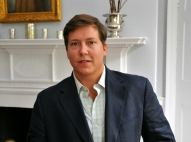 Position
Lecturer, Historic Preservation
Contact
Email: kristopherbking@gmail.com
Education
M.S. in Historic Preservation, University of Pennsylvania; B.A. in Architectural History, Trinity College
Kristopher King works in private practice, consulting on historic preservation and providing project management services. He is also focused on historic real estate investment and development, as well as property management. He has managed restorations, renovations, and new construction, as well as developed and built LEED certified infill projects. He has a background in the nonprofit sector, managing one of the largest preservation easement programs in the country, as well as directing the technical outreach and zoning advocacy programs for Historic Charleston Foundation. He also serves as a Director for Storm Solutions Inc., focusing on the development and promotion of hurricane protections for historic structures. He is certified as a Building Analyst and an Envelope Professional through the Building Performance Institute, and is actively working on sustainable preservation initiatives. He currently serves as a board member for the Preservation Society of Charleston, the Charleston Civic Design Center, and the Charleston Green Committee. He is an active member of the Urban Land Institute, serving on the Coastal Steering Committee, and is an executive committee member for ULI South Carolina's Visioning Charleston 2030. He is also an Adjunct Professor in Historic Preservation at the College of Charleston.