May, Todd G.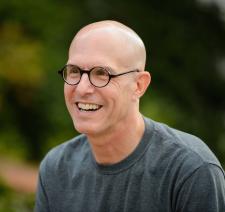 Position
Class of 1941 Memorial Professor
Contact
Office: 206 Hardin
Phone: 864-656-7907 x14
Email: mayt@clemson.edu

Education
Ph.D., Penn State University
Todd has been teaching at Clemson for nearly thirty years. For many of those years his area of specialization in philosophy was recent French thought, especially that of Michel Foucault and Gilles Deleuze. More recently he has turned his attention to broader life concerns: meaning in life, coping with suffering, acting with moral decency, and so on. He is the author of sixteen books of philosophy. In addition to his academic work he teaches in a local prison and has organized both inside and outside the university, for instance opposing the university administration's public silence on such important issues as racism on campus and the Muslim ban.