May, Todd G.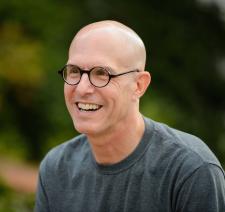 Position
Class of 1941 Memorial Professor
Contact
Office: 206 Hardin
Phone: 864-656-7907 x14
Email: mayt@clemson.edu

Education
Ph.D., Penn State University
Dr. May took his Ph.D. from Penn State University in 1989, and has been at Clemson (after a brief stint at Indiana University of Pennsylvania) since 1991. He specializes in Continental philosophy, especially recent French philosophy. He has authored thirteen philosophical books, focusing on the philosophical work of Michel Foucault, Gilles Deleuze and Jacques Rancière. His book The Political Philosophy of Poststructuralist Anarchism has been influential in recent progressive political thought, and his work on Rancière is among the first in English. May's writings also seek to bridge the gap between "Anglo-American" and "Continental" styles of philosophy that developed in the early twentieth century. His teaching interests are varied; he has found himself teaching classes as diverse as Anarchism, The Thought of Merleau-Ponty, Resistance and Alterity in Contemporary Culture, Secular Ethics in a Materialist Age, and Postmodernism and Art.