Bose, Maria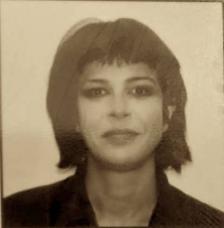 Position
Assistant Professor
Contact
Office: 809 Strode
Email: mbose@clemson.edu

Education
Ph.D. English, University of California, Irvine (2017); B.A. English, Stanford University
Book Projects:

Dr. Bose's current book project, "Cinema's Hegemony: Imperial and Cinematic Futures at the Start of the Asian Century," examines cinema's primacy to an unfolding phase of Asia-led global political economy. She is also completing two series of essays: one on racial formation, and another on ecocritical methods.
Selected Professional Works
Journal Articles & Book Chapters (Published)
"Distantly Reading Race in the Contemporary 'Postrace' Novel," Textual Practice. (online 9 Aug 2019)
"Allegories of 'Postracial' Capitalism: Colson Whitehead and the Materials of Twenty-First-Century Black Cultural Authorship," Critique: Studies in Contemporary Fiction 60.4 (2019): 419-431
"Virtual Flânerie: Teju Cole and the Algorithmic Logic of Racial Ascription," C21 Literature: Journal of Twenty-First-Century Writings 7.1 (2019): 1-29
"Immaterial Thoughts: Brand Value, Environmental Sustainability, and WALL-E," Criticism 59.2 (2017): 247-277.
"Branding Counterculture in Pynchon's The Crying of Lot 49," Studies in American Fiction 43.1 (2016): 73-96.