Sarah Winslow, Ph.D.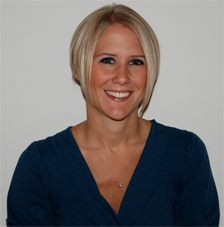 Associate Professor, Sociology and Anthropology
Contact
Office: Brackett 130-G
Phone: 864-656-3819
Email: swinslo@clemson.edu

Education
Ph.D. in Sociology, University of Pennsylvania (2006); M.A. in Sociology, University of Pennsylvania (2002); B.A. in Psychology-Sociology and Women's Studies, Skidmore College (2000)
My research and teaching interests focus on gender, paid labor, and family. My work has been published in the Gender & Society; Journal of Marriage and Family; Journal of Family Issue; Community, Work, and Family; and the Annals of the American Academy of Political and Social Science. My current research focuses on marital conflict and husbands' and wives' relative earnings, occupationally homogamous spouses, time allocation among academic faculty, and diversity in work-family issues (including working time and time trade-offs). I currently serve as Faculty Advisor for Alpha Kappa Delta (the International Sociology Honor Society) and the Sociology Club and as departmental representative to the Calhoun Honors College.
Winslow, Sarah. 2010. "Gender Inequality and Time Allocations among Academic Faculty." Gender & Society 24(6).
Winslow-Bowe, Sarah. 2009. "Husbands' and Wives' Relative Earnings: Exploring Variation by Race, Human Capital, Labor Supply, and Life Stage." Journal of Family Issues 30(10): 1405 - 1432.
Winslow-Bowe, Sarah. 2009. "Spousal Wage Gaps: Income Disparities in Couples." In Work and Family Encyclopedia, edited by Stephen Sweet and Judith Casey. Chestnut Hill, MA: Sloan Work and Family Research Network.
College of Architecture, Arts and Humanities | Interdisciplinary Programs
College of Architecture, Arts and Humanities | Interdisciplinary Programs | 256 Sirrine Hall, Clemson, SC 29634