Robin Kowalski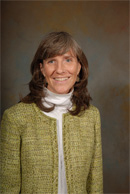 Professor, Psychology
Contact
Office: 410-E Brackett Hall
Phone: (864) 656-0348
Email: rkowals@clemson.edu

Education
Ph.D. in Social Psychology, University of North Carolina at Greensboro (1990); M.A. in General Psychology, Wake Forest University (1987); B.A. in Psychology, Furman University (1985)
Research Interests:
Cyber bullying
Aversive interpersonal behaviors, especially teasing and complaining
Health psychology
Courage
Selected Publications:
Kowalski, R. M. & Limber, S. E. (in press). Electronic bullying among middle school students. Journal of Adolescent Health.
Kowalski, R. M. (in press). Culture and hurt feelings. In A. Vangelisti (Ed.), Feeling hurt in close relationships. London: Cambridge University Press.
Kowalski, R. M., Limber, S. E., & Agatston, P. W. (2008). Cyber bullying: Bullying in the digital age. Malden, MA: Blackwell Publishers.
Kowalski, R. M., & Westen, D. (2008). Psychology (5th ed). Hoboken, NJ: John Wiley & Sons.
Kowalski, R. M. (2007). Teasing and bullying. In B. H. Spitzberg & W. R. Cupach (Eds.). The dark side of interpersonal communication (2nd ed, pp. 169-197). Hillsdale, NJ: Lawrence Erlbaum.
Kowalski, R. M. & Payne, H.S. (2006). The decision to donate: A model of donation decision-making among individuals and families. Progress in Transplantation, 16, 1-7.
Awards and Honors:
Clemson University's Mentoring Award of Distinction – April, 2005
Clemson University's College of Business and Behavioral Science Award for Excellence in Undergraduate Teaching – May, 2005
Clemson University's Psi Chi Teaching Award – May, 2005
SEPA Professional Paper Award, March, 2005
Western Carolina University Botner Superior Teaching Award, April, 1999
Western Carolina University Legislative Teaching Award, Psychology, April, 2001
Western Carolina University Teaching-Research Award, 2002
SEPA/CEPO Research Award
Association of Women in Psychology (AWP)/Division 35 Research Award
Hunter Scholar – Western Carolina University – 1995, 1998
Phi Beta Kappa
Professional Affiliations:
American Psychological Association
International Society for Self and Identity
Society for Experimental Social Psychologists
Southeastern Psychology Association
Society for Personality and Social Psychology
Society for Southeastern Social Psychologists
Society for the Advancement of Social Psychology
Sigma Xi
Society for Health Psychology
Psi Chi
Teaching of Psychology
Teaching Responsibilities:
PSYCH 201H: Introduction to Psychology (Honors)
PSYCH 310: Advanced Experimental Design
PSYCH 352H: Social Psychology (Honors)
PSYCH 408: Women and Psychology
PSYCH 480/680: Health Psychology
College of Architecture, Arts and Humanities | Interdisciplinary Programs
College of Architecture, Arts and Humanities | Interdisciplinary Programs | 256 Sirrine Hall, Clemson, SC 29634