Clemson Rural Health Research & Innovation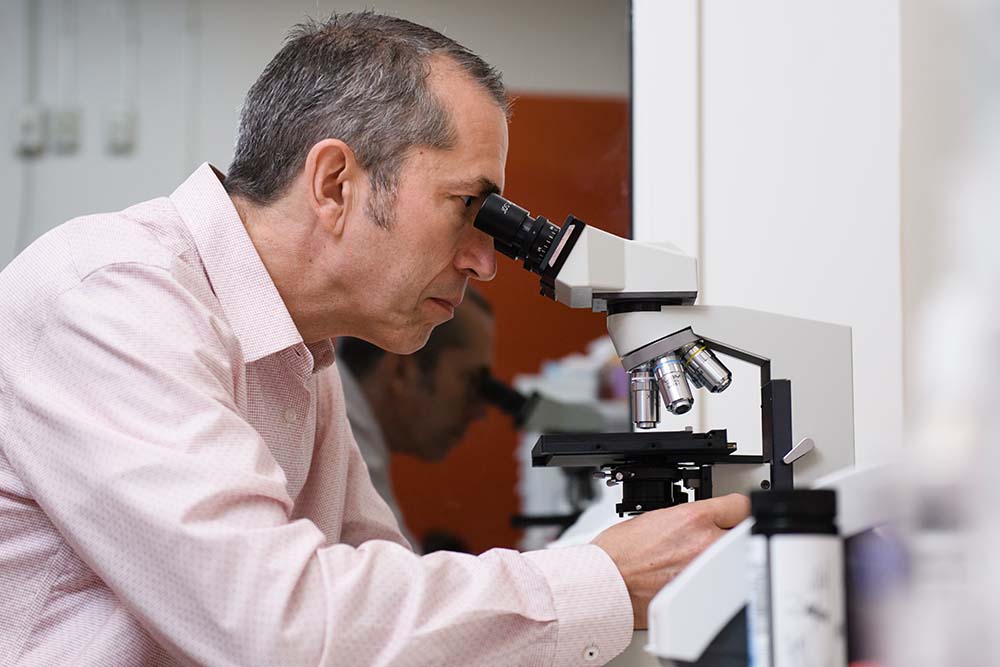 Current Projects

Establishing an Integrated Model for Rural Mental Health Services

Principal Investigator: Kristie Boswell, Co-PI: Amanda Rumsey

South Carolina has one mental health provider per 538 people, as compared with one per 372 nationally, and falls to 43rd in a state ranking of access to mental health care. In the target counties for this proposal, the ratios of mental health providers are worse than even the state average: one per 1,100 in Oconee County, one per 1,570 in Laurens County, one per 1,640 in Abbeville County and one per 1,850 in Cherokee County. This proposal seeks to address the mental healthcare service shortage by establishing a new partnership within the University, between Clemson Rural Health and the College of Education, to increase access to mental health care in four rural counties: Abbeville, Cherokee, Laurens and Oconee. Through this partnership, the Clemson Rural Health social worker will serve as a preceptor for College of Education counseling students by embedding these students with rural clinicians on mobile health units to 1) increase access to mental health care for rural patients and 2) increase the number of future mental health professionals with experience in rural mental health care. The project will also provide funding for a nurse practitioner to start patients on pharmacotherapy to bridge patients' therapy until they are established with a primary care provider in their area.

---

COVID Health Outcomes and Pursuit of Equity (HOPE)

Principal Investigator: Ron Gimbel, Ph.D.

Clemson Rural Health is excited to partner with three existing African American networks to promote and deliver COVID-19 vaccines and testing to predominantly African American communities across South Carolina withCOVID H.O.P.E. in SC. Together with theClemson University Department of Public Health Sciences, the Department of Communication, the Department of Psychology, the South Carolina Witness Project, the Imani Group, and the Rocky River Baptist Association, Clemson Rural Health aims to improve health outcomes and address disparities in communities that have been disproportionately affected by the COVID-19 pandemic. "As a team, we wanted to offer hope to communities most affected by the pandemic, so when we named our project, we developed an acronym using 'hope' - Health Outcomes and Pursuit of Equity," said project manager Bonnie Treado, DNP, FNP-C. As the pandemic continues and the rate of vaccination has slowed, especially in underrepresented and rural communities, it is abundantly clear that there is a need for novel approaches and partnerships to address mistrust, overcome misinformation, and effectively promote vaccination in racial and ethnic minority groups. The project's development began in August 2021, and its 6-month implementation period began in November 2021, which the team hopes to renew in April 2022. "This project has the potential to save lives in the immediate future, and we are honored to have the partnership with these networks," said principal investigator Ron Gimbel. "These networks are trusted messengers and leaders in their communities, and their collaboration is an exciting one for this project."

---

Eliminating HCV in Rural South Carolina with Smart Phone Virtual Care Coordination Deployed in NP-led Mobile Clinics Targeting PWID

Principal Investigator: Caitlin Kickham, Co-PI: Dr. Prerana Roth, Prisma Health

Up to 85,000 persons in South Carolina have been infected with HCV. There are an estimated 406 patients per provider, and there is limited access to HCV treatment in rural South Carolina counties. South Carolina has high rates of poverty and low education (28% with college degree) and has been ravaged by the opioid epidemic and polysubstance use including methamphetamines and cocaine. Many South Carolina HCV providers do not currently treat people who inject drugs (PWID). To achieve 90% reduction in incident and prevalence by 2030 (reflecting WHO HCV elimination goals), 24.9% of PWID need to be treated annually in U.S. rural settings, and thescaling up of substance use treatment will further facilitate elimination goals. Clinical trials support the equivalent outcomes of nurse practitioner (NP)-led models for providing HCV treatment compared to specialty and physician cohorts, but NP-led models have not been studied in rural settings. This project will utilize Clemson Rural Health NP-led mobile health unit services for the treatment of hepatitis C virus using simplified management protocols in collaboration with Dr. Alain Litwin, faculty member of the South Carolina statewide HCV telementoring line. Virtual care coordination designed to move people along the HCV care cascade will be conducted using the Emocha platform.

---

A Novel approach for rural interdisciplinary care coordination of uninsured South Carolinians with opioid use disorder and/or co-occurring Hepatitis C Virus

Principal Investigator: Dr Alain Litwin, Prisma Health, Co-PI Caitlin Kickham

The risk of co-occurring diseases is higher in persons who inject drugs (PWID) and a comprehensive approach to both OUD/SUD and infectious diseases (e.g. HCV) is warranted. However, treatment for both OUD/SUD and/or co-occurring infectious diseases is limited to insured individuals. This Clemson-Prisma Health project will build off of the Gilead proposal to deliver interdisciplinary care coordination via mobile health units for rural, uninsured South Carolinians with OUD and/or co-occurring HCV, including mentorship for best practice by advanced addiction medicine clinicians from Prisma Health's Addiction Research Center (ARC) for CRH NPs with MAT waivers delivering MHU services in the Upstate and Midlands regions. CRH NPs will coordinate care for enrolled MHU patients with an interdisciplinary team comprised of a clinical social worker, health educator, and medical office assistant for patients identified with OUD and/or HCV infection. The CRH team will collaborate with local community agencies to ensure equitable access to care for this marginalized patient population.

---

---

South Carolina Safer Together Application Exposure Notification Study

Principal Investigator: Ron Gimbel, PhD, CO-PI Kathleen Cartmell, PhD, MPH

The study is a collaboration between Clemson University and the Medical University of South Carolina to design, deploy, and evaluate multi-level communication and dissemination and implementation (D&I) strategies in line with recommendations from governmental and educational agencies to mitigate the risk of exposure to COVID-19. Safer Together was enhanced by the addition of the Google/Apple Exposure Notification app, an alternative strategy to support a recommendation of COVID-19 testing outcomes: contact tracing, isolation, and quarantine. Learn more about the project access the published protocol.

---

Choose Well: No Drama: A contraceptive access initiative of New Morning Foundation

Principal Investigator: Caitlin Kickham

Clemson Rural Health's Joseph F. Sullivan Center is proud to be South Carolina's telehealth provider for contraceptive access, funded through the New Morning Foundation. CRH nurse practitioners are available Monday through Friday for direct access to contraceptive methods regardless of health insurance coverage.

---

Primary Care for the Chronically Ill and Underserved: 2021-2022

Principal Investigator: Caitlin Kickham

---

Statewide HPV Vaccination Multi-Level Campaign

Principal Investigator: Kathleen Cartmell, PhD, MPH

This project is a partnership between the Medical University of South Carolina Hollings Cancer Center and Clemson University. The project includes a range of intervention strategies to increase HPV vaccination in South Carolina, including health system level interventions in four SC healthcare systems, engagement and training of healthcare providers in SC at their state professional meetings and a wide range of digital media strategies to promote HPV vaccination. Read more about this ongoing project.

Past Projects

Primary Care for the Chronically Ill and Underserved: 2020-2021

Principal Investigator: Caitlin Kickham

---

HPV Vaccination Champions Study

Principal Investigators: Beth Sundstrom, PhD, MPH; Co-PI: Kathleen Cartmell, PhD, MPH  

This research evaluated an HPV vaccine champion training program that trained parents to be community-based vaccine champions to provide vaccine education and address vaccine misperceptions in their social media channels and communities. The intervention increased parents' confidence and motivated them to speak more freely about HPV vaccination in their social networks. Participants identified prevalent misinformation about HPV vaccination and learned how to effectively craft messages to address concerns related to safety and side effects, gender, understanding of risk, and sexual activity. Objective measures and qualitative open-ended assessment showed high intervention engagement and treatment satisfaction. All participants (100%) indicated that they enjoyed participating in the intervention. Read more about this project.

---

HPV Vaccination NOW Social Media Campaign

Principal Investigators:: Beth Sundstrom, PhD, MPH; Co-PI Kathleen Cartmell, PhD, MPH

The HPV Vaccination NOW: This is Our Moment social media campaign aimed to increase parental awareness of and build vaccine confidence around HPV vaccination in S.C. The ten-week campaign encouraged HPV vaccination at back-to-school medical appointments. The campaign resulted in over 370,000 total impressions, reached over 33,000 individuals, and culminated with over 1122 followers. There were over 2700 engagements on Facebook and Twitter. A qualitative content analysis indicated that pro-vaccine and anti-vaccine comments were dominated by personal stories. Comments promoting misinformation about the HPV vaccine were often countered through peer-to-peer dialogue. Findings suggest that creating opportunities for the target audience to engage with campaign messages effectively corrected misinformation. The campaign continues to be implemented each year.

Education

Clemson Rural Health is a community-focused, academic clinical learning environment. Clemson University serves its community by identifying gaps, meeting needs, providing unique expertise, and preparing graduates that understand and are engaged and determined to make a difference. Students from several disciplines under the supervision of faculty professionals are involved in every aspect of your visit.

Clemson students who are interested in clinical hours, including internships and volunteering, should complete an application. A Clemson Rural Health team members will reach out to you regarding any available opportunities.
Collaboration
We are thankful to Clemson University as well as our statewide and national partners and collaborators for their support in empowering Clemson Rural Health to help continue to meet the needs of South Carolinians.
Clemson Rural Health
Clemson Rural Health | 101 Edwards Hall, Clemson, SC, 29634