An Experiential Approach to Learning About the Profession.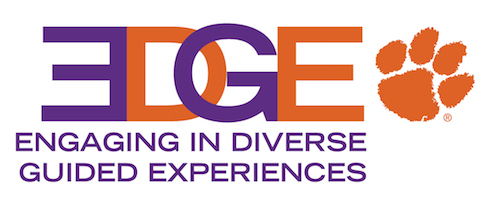 Students Engaging in Diverse, Guided Experiences (EDGE) is a 12-credit hour, semester-long program that will teach you the foundations of PRTM. During the PRTM EDGE semester, students will learn how to plan, manage and evaluate a project – and they will do so through the use of innovative teaching methods, undergraduate research, real world experiences and experiential learning.
The focus of this semester is not only to prepare students for their chosen profession but to also assist them in the development of skills and knowledge needed to be contributing and engaged members of society. These skills and knowledge are aligned with essential 21st century skills that include critical thinking, problem solving, creativity and collaboration. All students majoring in parks, recreation and tourism management (PRTM) are required to complete this program.
"The EDGE program prioritizes experiential learning opportunities and student-faculty relationships. Our goal is that students walk away from the EDGE semester feeling confident in their choice to pursue a career in PRTM and knowing that they have found a place they belong. "

Lauren Stephens, Ph.D.

Program Coordinator

Clemson PRTM EDGE Program
Department of Parks, Recreation and Tourism Management
Department of Parks, Recreation and Tourism Management | 170 Sirrine Hall