Public Relations, Outreach and Media Opportunities
Clemson Logos
Clemson University logos are classified into five levels: Master Marks, Restricted-Use, Academic & Nonacademic, Academic & Nonacademic Subbrand, and Marketplace. University Relations must approve all marks.
Brand Guide
The University Brand Guide provides a consistent appearance across genres. Within the guide, color palettes, typography, voice, logos, and photography standards and guidance are listed.
Telling Your Story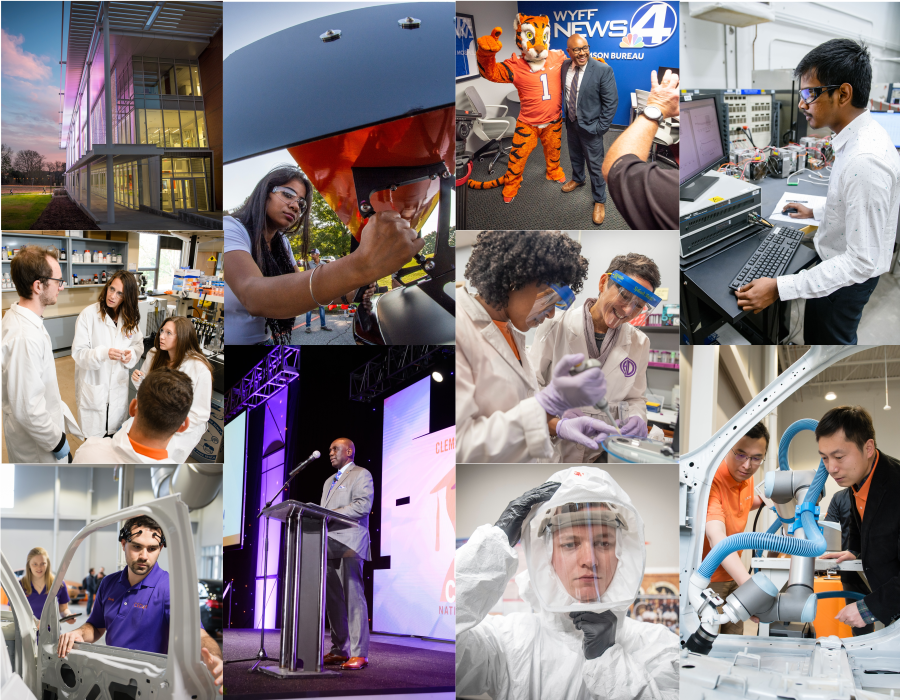 The PROMO Group (Public Relations, Outreach and Media Opportunities) comprises talented individuals with diverse communications, technology, and design skills. We are a creative fulfillment team that provides marketing solutions for the College of Engineering, Computing and Applied Sciences (CECAS). Together we seek to develop communication strategies, design media content, and provide technical services that promote the college, its departments, and the University as a whole.
The services of the PROMO Group are available exclusively to all faculty and staff in the College of Engineering, Computing and Applied Sciences.
Brand Resources
Contact PROMO
Showcasing Ideas
An initiative by the Dean, our team seeks to expand and improve the public outreach of the college.
News Releases
Newsletter Stories
Social Media Exposure
Publications Design
Template Creation
Web Design
Video Production
Display/Exhibit Design
Identity/Logo Development
Branding Guidelines
What We Offer
Our group offers a broad spectrum of services to tell your story. The best method depends largely on the audience you are trying to reach. We can help talk through your options. Our services include news releases, newsletter stories, social media exposure, publications development, website development, identity/logo development, display/exhibit creation (including banners, signs, and trade-show displays), template creation, college branding guidelines, and more.
Resources & FAQs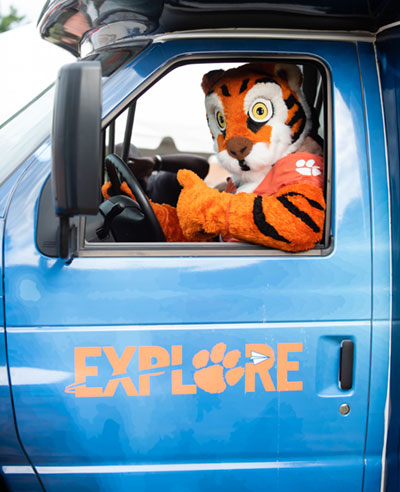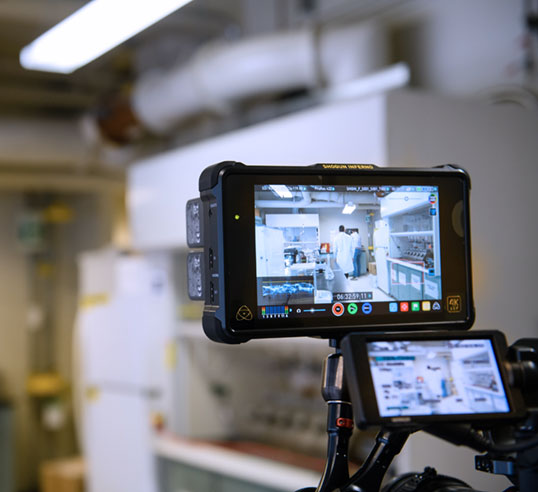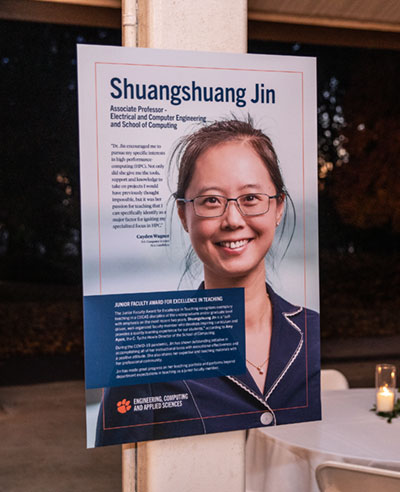 What to Expect
In determining how we can assist you best, we will ask for any background materials you can provide. Proposals, websites, and previous coverage help us understand what you have going on. For news releases, newsletter stories, or social media, we often need to schedule a brief interview and photoshoot that typically takes 30-45 minutes. For more in-depth media development, additional meetings may be required.
Request Form
News Releases
The upside to news releases is that they help reach the widest possible audience. They are written to let reporters, editors, and producers know about your work in hopes they produce broader, more in-depth news stories. When we keep the release simple and free of technical language, we vastly improve our chances of getting coverage.
Newsletter Stories
The college and several departments regularly publish newsletters to highlight the accomplishments of faculty members and students. This is an excellent way to reach alumni, colleagues, and university supporters. A newsletter story is a good option for awards and honors that may be a big deal in your profession but don't necessitate a news release. It's also a good option for those concerned that the simplicity of a news release lacks the distinction they feel necessary to convey their work.
Social Media Posts
Facebook and Twitter posts are a great way to spread the word about some of the other honors, awards, and events that make Clemson proud. Good examples are announcements about scholarships, poster contests, and winners of best paper awards.
Videos
These are typically used for websites, awards ceremonies, social media announcements, and to accompany news releases. PROMO Group can help with the production of your video project.
PowerPoint Presentations
Powerpoint templates are available to assist with presentations. You can find these on our Resources page.
Helpful Links
To submit a job request to the PROMO Group, fill out the Request for Service Form.
To determine whether your information should be distributed as a new release or newsletter, please see "What are the elements of a good news story" in our FAQ section.
For suggestions on how to prepare for an interview or news release, assistance with story prep, visit our Resources section.
For Design Templates and Brand Guides, please visit our Resources page.
Before submitting a story idea, plus view our guidelines for a story promotion on our News Coverage page.
College of Engineering, Computing and Applied Sciences
College of Engineering, Computing and Applied Sciences | Riggs Hall