Graduate students can benefit from writing center support from their first year through completing their thesis or dissertation. See our special programming for graduate writers below.
Dedicated Graduate Writing Consultants
Our dedicated graduate writing consultants have expertise in graduate writing and training in providing writing support to graduate writing across the disciplines. Supported by the Graduate School. Graduate writing consultants only work with graduate writers.
Learn more.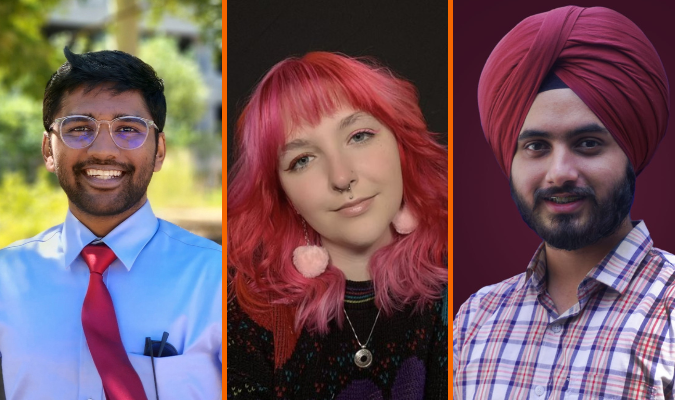 Life as a graduate student can be stressful. There are so many demands on your time and energy. We know that writing is one of the biggest stressors for graduate students. Whether your are working on a paper for a seminar, an article for publication, or preparing your dissertation, we are here for you. 
From the beginning of the process to just before you click "submit," we support graduate writers with all kinds of writing in disciplines across the Clemson campus. 
We have three different appointment types available to meet you where you are. The appointment types are: 
Face-to-Face Appointments
Zoom Appointments 
Emailed Feedback Appointments
Below, you can find information regarding how you can book an appointments.
We do not not offer line-by-line corrections. Consultants are educators, not editors.
Making A Graduate Writing Appointment

Go to our

 

WCOnline appointment system. 
Select "Graduate Writing Support" schedule from the drop-down menu.
The names on the left indicate the graduate consultant and their modality. You will see "Face-to-Face Only," "Zoom Appointments Only," and "Emailed Feedback Only." 
Appointment boxes are color-coded. White boxes indicate available times. Purple and gray boxes indicate unavailable times. Select a white box at the time that best works with your schedule.
The schedule is set to fifteen minute intervals. Face-to-Face and Zoom appointments can be 30 minutes or 1-hour in length. Emailed Feedback must be 45 minutes. 
Fill out the form detailing your assignment, where you are in the writing process, and what you would like to work on in that appointment. 
Once you have completed this, click "Save Appointment."

Attending Your Appointment

For more information on how to attend the various appointment types, click the corresponding links below: