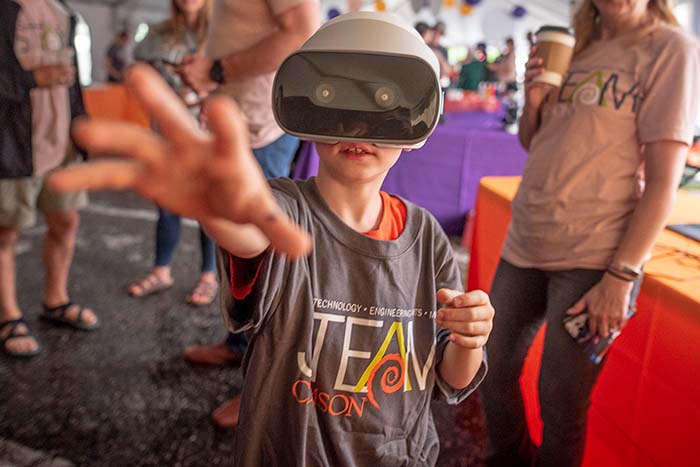 The College of Education is home to a variety of science, technology, engineering and math (STEM) and science, technology, engineering, arts and math (STEAM) initiatives. Among them:
Leading a Clemson-wide STEAM ecosystem effort that will establish STEAM efforts in South Carolina's most underserved communities
Inquiry in Motion, which provides the best in STEM professional development to teacher
Helping a local school system plan a state-of-the-art STEAM middle school -- from developing building plans to building the curriculum to providing a faculty-in-residence
Participating in the Robert Noyce Teacher Scholarship Program that grants scholarships to graduates from STEM disciplines who wish to become middle school science or math teachers.


College of Education "Best In Class"
College of Education "Best In Class" | 101 Gantt Circle