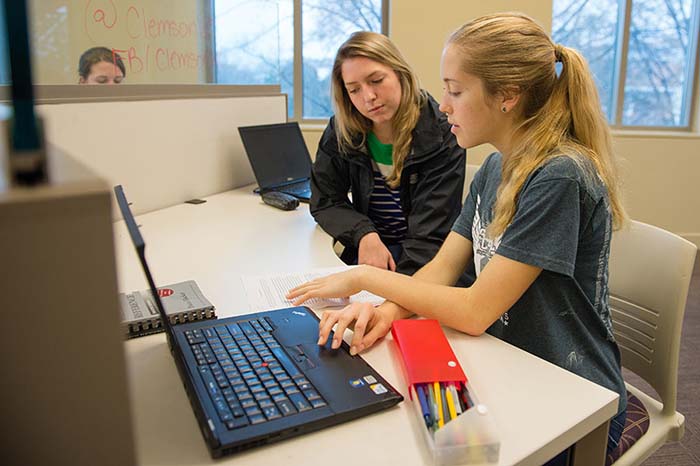 The Upstate Writing Project (UWP) is an official National Writing Project site. It is supported by financial and professional resources of Clemson University and local school districts. In keeping with the National Writing Project model, UWP has the following primary goals:
To improve students' writing abilities by improving the teaching and learning of writing in the nation's schools,
Provide professional development programs for classroom teachers,
Expand the professional roles of teachers.
The National Writing Project (NWP) is a nationwide professional development program for teachers, begun in 1974 at the University of California, Berkeley. The primary goal of the project is to improve student writing achievement by improving the teaching of writing in the nation's schools. The NWP receives federal funding which it currently grants to nearly 200 local sites in 50 states, Washington D.C., Puerto Rico, and the U.S. Virgin Islands. Collectively, these sites serve approximately 100,000 teachers every year, in all grades, in all disciplines. The NWP model is based on the belief that teachers are the key to education reform, teachers make the best teachers of other teachers, and teachers benefit from studying and conducting research.
Leadership Institute

The application window for the Virtual Invitational Leadership Institute is now closed. Check back here in early 2022 for information about next year's Invitational Leadership Institute.

Each summer, exemplary teachers come together in an invitational leadership institute* where they demonstrate and examine their classroom practice, study the latest research about teaching writing, explore best practices, develop their own writing skills, and network with an expanding diverse writing community. All of this takes place in a virtual community that includes opportunities to examine roles as a writer, teacher, and leader through reading, writing, and critical conversations. As a result of these activities, teachers are better prepared for their own classrooms and for teaching other teachers.

This teachers-teaching-teachers idea is the heart of the Writing Project. Our Virtual Invitational Leadership Institute begins with an orientation in May, one week of summer sessions in June, and continues over the course of the school year. Teachers will earn badges, receive professional development hours, plus the opportunity to become a member of a network of educational leaders.

*formerly invitational summer institute
"UWP has impacted my instruction of writing greatly. By applying the skills and instruction from classes I took through the UWP, I was made aware of my areas of weakness and strengths as a writing teacher. Also, because of the opportunities afforded me by the UWP, I am able to engage and share with other writing teachers across the country."

Summer Institute Attendee

Teacher / Educator

Upstate Elementary School
Virtual Fall Youth Writing Workshops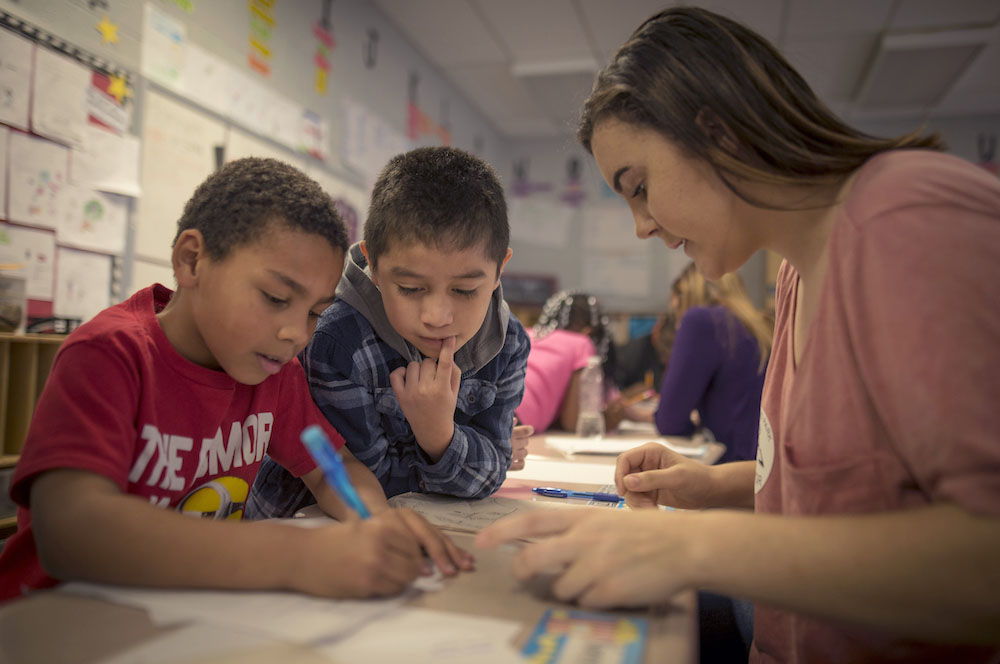 Skill Building Workshop
Are you ready to take your writing to another level? During each session, you will learn how to improve your writing and add to your writing toolbox. Get ready to learn new strategies to boost your writing skills. Each session you will level up your writing skills with strategies that generate ideas and improve your drafts. Put your game face on and prepare to power up your writing. Participants will earn badges each session they attend.
---
Mythology Writing Workshop
In this four-week virtual workshop, participants will explore the world of mythology through the world of Tristan Strong by Kwame Mbalia. Each week, we will analyze our mentor text, Tristan Strong Punches a Hole in the Sky to create original myths. In these four, one-hour sessions, participants will brainstorm and develop a plan for writing on their own.Each week, time will be set aside for feedback and sharing in our virtual author's chair.
---
Horror Writing Workshop
Do you love scary things? Do you love mysteries and suspense? Come explore what it's like to be a horror writer and poet. During this one-day-only workshop you will explore what scares you and why, and how to use that to your advantage. Get ready to explore movies, short stories, and poetry, as well as monsters, spooky settings, and more. We will be tapping into our real life experiences, and asking ourselves "What's the worst that could happen?"
---
Novel Writing Workshop
Have you dreamed of writing a novel, but didn't know where to start? This is the workshop series for you! You'll brainstorm story ideas, determine the point of view, setting, characters, and conflict for your novel. In each of the workshop sessions, we'll share mentor texts, have time to write, reflect, and get feedback. You'll develop a strong novel outline and set goals for completing and publishing your novel.
---
QUESTIONS? Contact Us.
Upstate Writing Project at Clemson University
225 S. Pleasantburg Drive, Suite D1
Greenville, SC 20607
Tobi Pirolla, UWP Outreach Manager
tpiroll@clemson.edu
(864) 350-0172
College of Education "Best In Class"
College of Education "Best In Class" | 101 Gantt Circle