Faculty Advocating for the Commitment to Ethics Committee
 Kyle David Anderson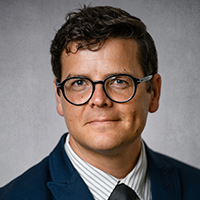 Kyle David Anderson, Associate Professor of Chinese, is the Senior Director for the Office of Global Engagement at Clemson University. He comes from Centre College (IIE-ranked #3), where he served as the Director of the Center for Global Citizenship, and the head of Asian Studies and Chinese Studies. His work in global education has focused primarily on faculty and curriculum development, partnership creation, and student global learning outcomes. Recent projects have included the implementation of a Henry Luce LIASE grant on Asia and the environment, the creation of a multi-institutional study abroad consortium supported by the Andrew W. Mellon Foundation, and the development Clemson's Schwehr Global Service-Learning platforms in India and South Africa.
Anderson is a former Fulbright junior scholar (Taiwan) and Fulbright-Hays fellow (China and Italy). He publishes regularly in the fields of global education, literary history, and Chinese fiction and translation. He is also active in educational development in Asia, serving as a foundational member of Myanmar's first private liberal arts university, the Parami University of Liberal Arts and Sciences.
---
John DesJardins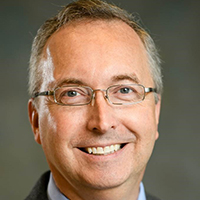 Dr. John DesJardins is the Robert B. and Susan B. Hambright Leadership Professor of Bioengineering at Clemson University. He received his Ph.D. in Bioengineering from Clemson University in December 2006, and has worked for over 25 years as a biomechanical research engineer. He has co-authored over 300 peer-reviewed conference or journal publications in the areas of biomechanics, biomaterials tribology, implant design, sports biomechanics, rehabilitation, engineering education and mechanical testing. He is the director of the Laboratory of Orthopaedic Design and Engineering at Clemson University, and was the Frank H. Stelling and C. Dayton Riddle Orthopaedic Education and Research Laboratory at CUBEInC. He currently leads or is a co-PI on many multi-disciplinary research teams on projects funded through NASA, DoT, NSF, NIH, the Gates Foundation, biomedical industry and other regional non-profit foundations. As a professor in Bioengineering, he is the director of the senior capstone design courses, where he mentors 20+ small teams annually to develop innovative biomedical devices in partnership with local industry or clinical partners. He founded the Design Fundamentals in Needs Finding (DeFINE) program, which gave bioengineering students an opportunity observe and identify critical needs in healthcare through immersive clinical shadowing experiences. Finally, he founded and directs a summer study abroad program located in Pamplona, Spain that teaches international bioethics to undergraduates.
---
Tracy Fasolino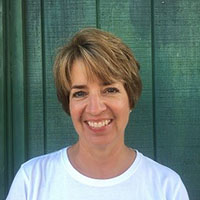 Dr. Fasolino is an Associate Professor in the School of Nursing in the College of Behavioral, Social, and Health Sciences. She teaches graduate level courses, focusing on preparing Advanced Practice Nurses. Dr. Fasolino has worked to expand and redesign simulation initiatives for undergraduate as well as graduate nursing students. She has an active NP practice with Bon Secours St. Francis Health System, Greenville, SC in the inpatient and outpatient Palliative Care Clinic. She completed her BSN in 1993 from Clemson University. She pursued her Master's Degree at the University of Texas-Health Science Center, graduating in 2001 as a Family Nurse Practitioner with emphasis on Emergency Medicine. She attended University of South Carolina and graduated with a PhD in Nursing Science in 2010. She has received several awards during her academic education for excellence, innovation, and promising research.
---
Nicole Martinez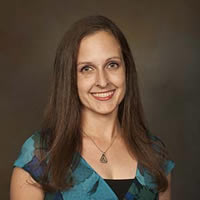 Nicole Martinez joined Clemson University as an Assistant Professor in August 2014, as part of a unique departmental program designed to address broad environmental issues associated with anthropogenic and natural radioactivity. Dr. Martinez received her M.S. and Ph.D. in Radiological Health Sciences from Colorado State University, specializing in health physics and radioecology, respectively. Prior to attending graduate school she served in the United States Navy as a nuclear power instructor and radiation health officer. Dr. Martinez's current research focuses on the behavior and effects of radiological contaminants in the environment, which supports the increasing public interest in nuclear energy, decommissioning, waste management, and environmental stewardship.
---
Meredith Morris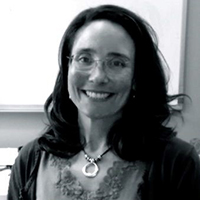 Meredith Morris is an Associate Professor in Department of Genetics and Biochemistry.  Her research is funded by the National Institutes of Health and is focused on understanding the cellular biology of protozoan parasites that cause disease in humans and livestock.  She also teaches Introduction to Genetics, GEN 3000, and Molecular Biochemistry, BCHM 3010, and is faculty advisor for the student outreach group, Clemson University Inclusive Excellence in Science and Technology (CU INVESTors).
---
Hope Parnell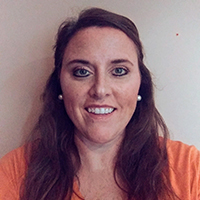 Hope came to Clemson after a career in the pharmaceutical industry where she managed accounts throughout SC, NC, and GA. Throughout her career, Hope has worked in various specialty areas, including gastroenterology, endocrinology, pain management, respiratory/allergy, and pediatrics. Here at Clemson, she is a Lecturer in the College of Business and teaches Executive Leadership and Entrepreneurship (ELE 3010), Venture Growth (ELE 4030) and Principles of Management (MGT 2010). Additionally, she also served as the manager of the Regional Entrepreneurial Development Center, advisor for the Clemson Technology Villages program, faculty lead for a creative inquiry, and is currently the faculty advisor for Delta Sigma Pi. Hope lives in Belton with her husband and children.
---
Kirby Player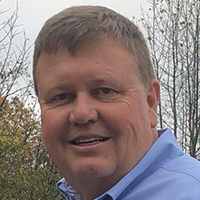 Kirby earned his degrees from Clemson University in Agricultural Education BS (AGED) and a Masters and PhD in Parks, Recreation and Tourism Management (PRTM). Kirby is the Director of the Palmetto LEAF (Leadership for the Environment, Agriculture & Forestry) Initiative, a two year personal improvement and leadership development program for early and mid-career professionals in the industries of agriculture, forestry, environment and natural resources. Kirby also serves as a lecturer in AGED instructing classes in ethics, leadership and volunteer management. He assists with graduate student teaching seminars in PRTM and is a CT2 (Critical Thinking) Scholar. Kirby and his wife Marilyn are residents of Clemson, South Carolina. In his spare time he is an Independent Kitchen Consultant for The Pampered Chef Direct Sales Company, a member of Crosspoint Church and also enjoys cooking, entrepreneurship and health promotion.
---
Lior Rennert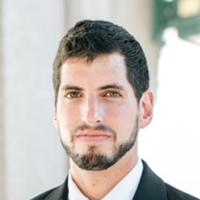 Lior Rennert is an Assistant Professor of Biostatistics in the Department of Public Health Sciences. He engages in collaborative health research with the department and the Greenville Health System, as well as the development of statistical methods for various public health studies and data sets. Dr. Rennert is currently co-leading modeling efforts to evaluate various COVID-19 testing strategies for Clemson University.
---
Jill Shelnut
Jill Shelnut joined Clemson University's College of Education as a Lecturer in Early Childhood Education beginning August, 2018. Jill's background includes serving as an early childhood teacher, special education teacher, and early interventionist. She continues to pursue research in the areas of early literacy, critical issues in early childhood, and preservice teacher preparation as she works towards completing her Ph.D. in Special Education in 2019. Jill serves on the FACE committee at Clemson and currently teaches EDEC 2200, EDEC 4200, and EDEC 8200. Jill has previously taught EDEC 3000, EDEC 4600, EDSP 3750, and EDEL 4510. In her spare time, she and her husband, Chris, enjoy *all* things Clemson with their three sons and three dogs.
---
Matthew Turnbull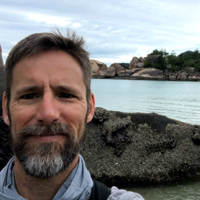 Dr. Matt Turnbull is an Assistant Professor in the Department of Biological Sciences and Department of Plant and Environmental Sciences. His research work is the area of insect virus-host interactions and evolution, and insect bioelectric phenomena. He teaches BIOL4750 Comparative Physiology, BIOL8450 Understanding Animal Biology, and ENT8700 Insect Physiology and Molecular Biology.
---
Reed Watson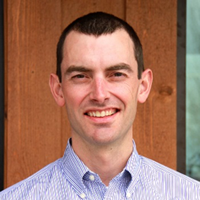 Reed Watson is a Professor of Practice in the John E. Walker Department of Economics and the Director of the Hayek Center for the Business of Prosperity at Clemson University. His research explores the economics of natural resource management, focusing particularly on the legal institutions governing public lands, water, and wildlife resources. Prior to joining Clemson, Watson was executive director of the Property and Environment Research Center in Bozeman, Montana. He is a 2004 graduate of Clemson University.