Amenities
Clemson Conference Center – Amenities and Attractions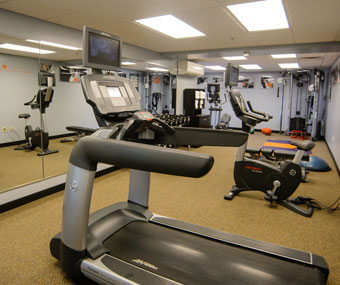 The Conference Center and Inn offers guests an array of amenities to enhance their stay. Click here for additional pictures.

Fitness Studio
Seasonal outdoor pool (closed on Mondays)
Courtesy dock on Hartwell Lake
Lush gardens and large grassy spaces with beautiful lake views
For additional general information about Clemson University, visit the University's About website, which also features other local Clemson attractions.
Area Attractions
Recreational Facilities
By special request, Clemson University recreational facilities are available for inn guests.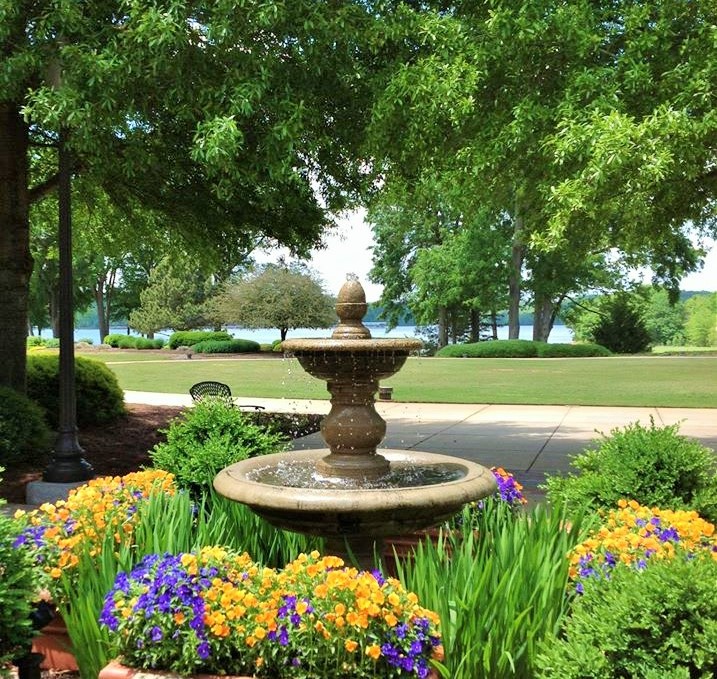 Outdoor Lab
A favorite among Clemson attractions, the Outdoor Lab prepares individuals and groups to work together through activities and challenges designed to promote communication and teamwork.
High and low ropes courses
Climbing wall
Full-day or half-day sessions
Historic Properties of Clemson University
Clemson University has several historic landmarks on the University grounds including:
Visitors Center
The Visitors Center offers a variety of informational services regarding Clemson attractions including:
Campus guided tours
Audiovisuals
University publications
Visit the Award-Winning South Carolina Botanical Garden.
Adjacent to the Conference Center and Inn and the Walker Golf Course is the South Carolina Botanical Garden. This 295-acre award-winning garden of streams, nature trails, pathways, ponds and geology museum awaits you in starting your journey in this nature discovery.
The South Carolina Botanical Gardens are open to the public for self-guided walks. Group guided tours can also be arranged.
The South Carolina Botanical Gardens offer a variety of events and activities for visitors including:
Monthly nature walks
Cultural and educational programs
Natural and display gardens
Trails
Historic buildings
Nature-based sculptures
For more information, please visit the South Carolina Botanical Garden website.