In response to COVID-19 and Orientation moving online, Fraternity & Sorority Life is providing opportunities for students and families to learn about our office, councils, and chapters via virtual information sessions and chapter presentations. A great way to get an overview of our fraternity and sorority community is by viewing our Fraternity and Sorority Life Guide (pdf). This guide to Fraternity and Sorority Life is merely an introduction to what membership in the fraternal experience has to offer.
Fraternity & Sorority Life Orientation Presentations
Chapter Presentations (by council)
The information found in the chapter presentations below were created by each fraternity and sorority. Each presentation should give you more information about the organization, their history, service and philanthropy, events and programs, member requirements, and contact information.
If you have additional questions, contact our office at 864-656-7578 or email us.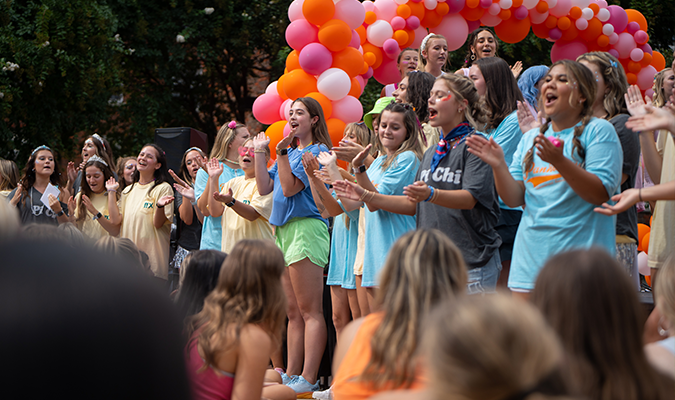 Fraternity and Sorority Life
Fraternity and Sorority Life | 100 Norris Hall Clemson, SC 29634