Mobile Printing
Mobile printing is now available to users of Paw Prints. You can submit mobile print jobs from any email client or web browser. There are four email addresses associated with Paw Prints Mobile:
blackwhiteprint@clemson.edu
Emails send to this address will format your print jobs for release in black and white. Color attachments or color content in the email message itself will be rendered in black and white.
colorprint@clemson.edu
Emails and email attachments sent to this address will be rendered in color.
blackwhiteduplex@clemson.edu
Emails and email attachments sent to this address will be rendered in black and white and will print double-sided if released from a printer with that capability.
colorduplex@clemson.edu
If your email submission includes an attachment, the attachment will be submitted as a print job. If your email has no attachment, the body of the email will be submitted as a print job. Click here for a list of supported attachment types.
If you haven't submitted a job to Paw Prints Mobile before from this email address, you will need to follow the link in the confirmation email you receive to My Print Center and log in with your Clemson username and password. *You will need to do this with each new email address you submit print jobs from.

In My Print Center, you can check your balance (My Funds), past printing history (Activity), and upload, preview, and release your jobs to printers.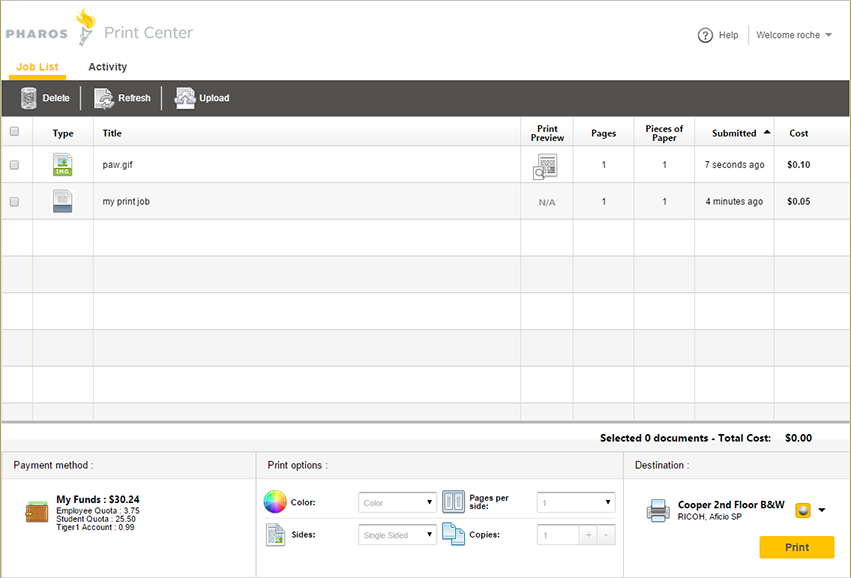 Job cost is calculated based on the type of printer selected (e.g. black and white or color). Search for a printer by typing the building name into the Destination search box in the lower right-hand corner. Black and white printers will charge at the rate of $0.05 per sheet (single- or double-sided). Color printers will charge at $0.10 per printed page.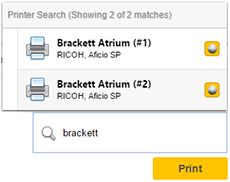 Printers are available in these buildings:
ASC
Barre
Brackett
Clemson House
Cooper Library
Daniel Lobby
Edwards
Greenville ONE
Hendrix
Holmes Hall (Honors College)
Hunter
ICAR
Lee
Lehotsky
Lightsey Commons
Lowry 11
Martin M1
McAdams 110A
Sirrine G40
Stadium Suites
Union Lobby
Vickery
When you're ready, you can release your print jobs either by logging into a conventional Paw Prints release station or via My Print Center. You'll receive a confirmation of the charge when you click Print.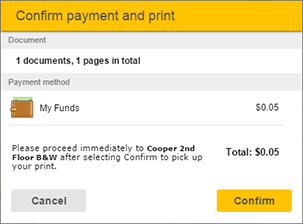 iOS App
If you're using an iOS device, version 1 of the Pharos Print app will allow you to preview your queued jobs, your available funds, change the number of copies associated with a job, and change a job's properties (like black and white vs. color). Download the Pharos Print app free of charge from the Apple App Store.
When prompted for a print server and port, use pharosps1.clemson.edu and 443.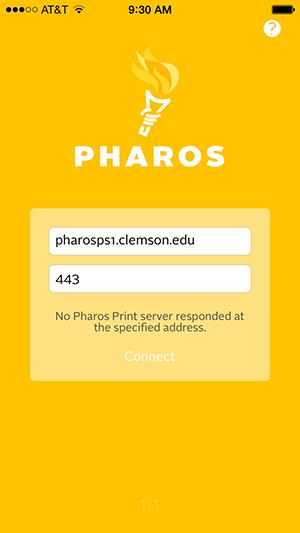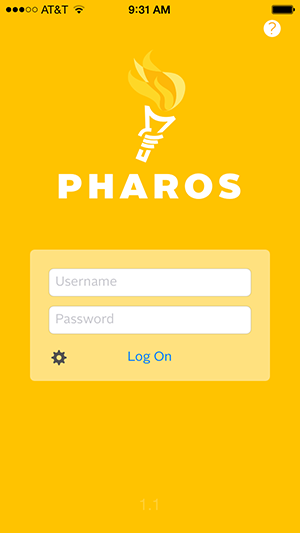 Your queued print jobs and current total funds (Paw Prints quota(s) and Tiger1 funds) will be displayed.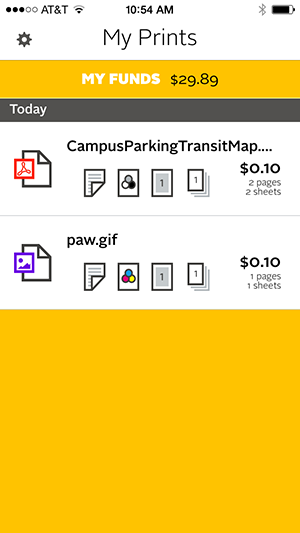 Click on a job to preview it.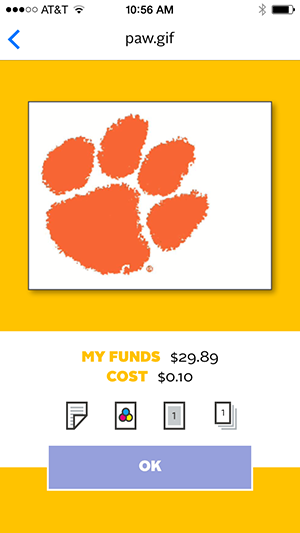 On the preview page, you can also change the number of copies, duplex mode, and color properties associated with that print job.