Leica Partnership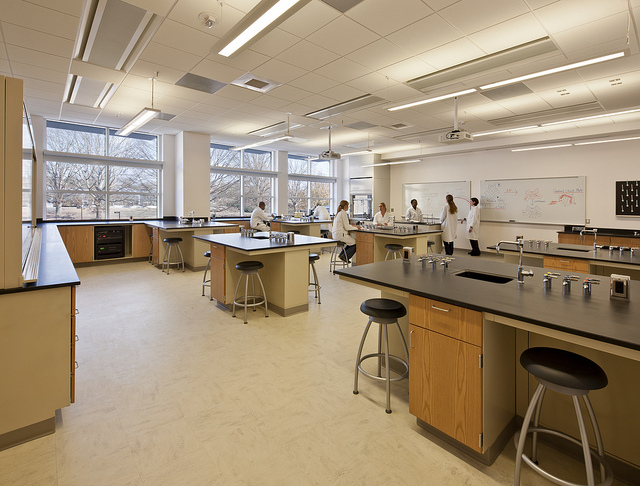 The Life Sciences Facility at Clemson University in Clemson, South Carolina, was opened in 2013. The Life Sciences Facility was built using green building standards and environmentally friendly sustainable methods to achieve LEED gold status. The building provides space for 3 microbiology teaching laboratories, 25 research laboratories, and the Leica Microsystems Imaging Suite, housed in the Clemson Light Imaging Facility (CLIF). The CLIF/Leica Imaging Suite (which is used by more than 100 research groups and businesses), includes 6 instrument rooms, a dedicated workstation/analysis room, a 20-seat classroom, and a fully functioning molecular biology laboratory.
With the support of Leica Microsystems, a world leader in solutions for imaging and analysis of structures from macro- to micro-, the CLIF is able to offer state-of-the-art technology that provides the tools needed to carry out research in various fields. Leica Microsystems has provided select discounts for equipment purchased by CLIF; these sophisticated systems are very useful for researchers to view life as it happens and visualize it in still images or live films. The Light Imaging Facility proudly offers the following outstanding Leica Imaging systems: SP8X MP Confocal with Hyvolution, SPE Confocal, Laser Microdissection 6500, M125 Stereoscope, and DM750P Polarized Light microscope. Read more about our equipment here! For more information regarding Leica Microsystems visit the website.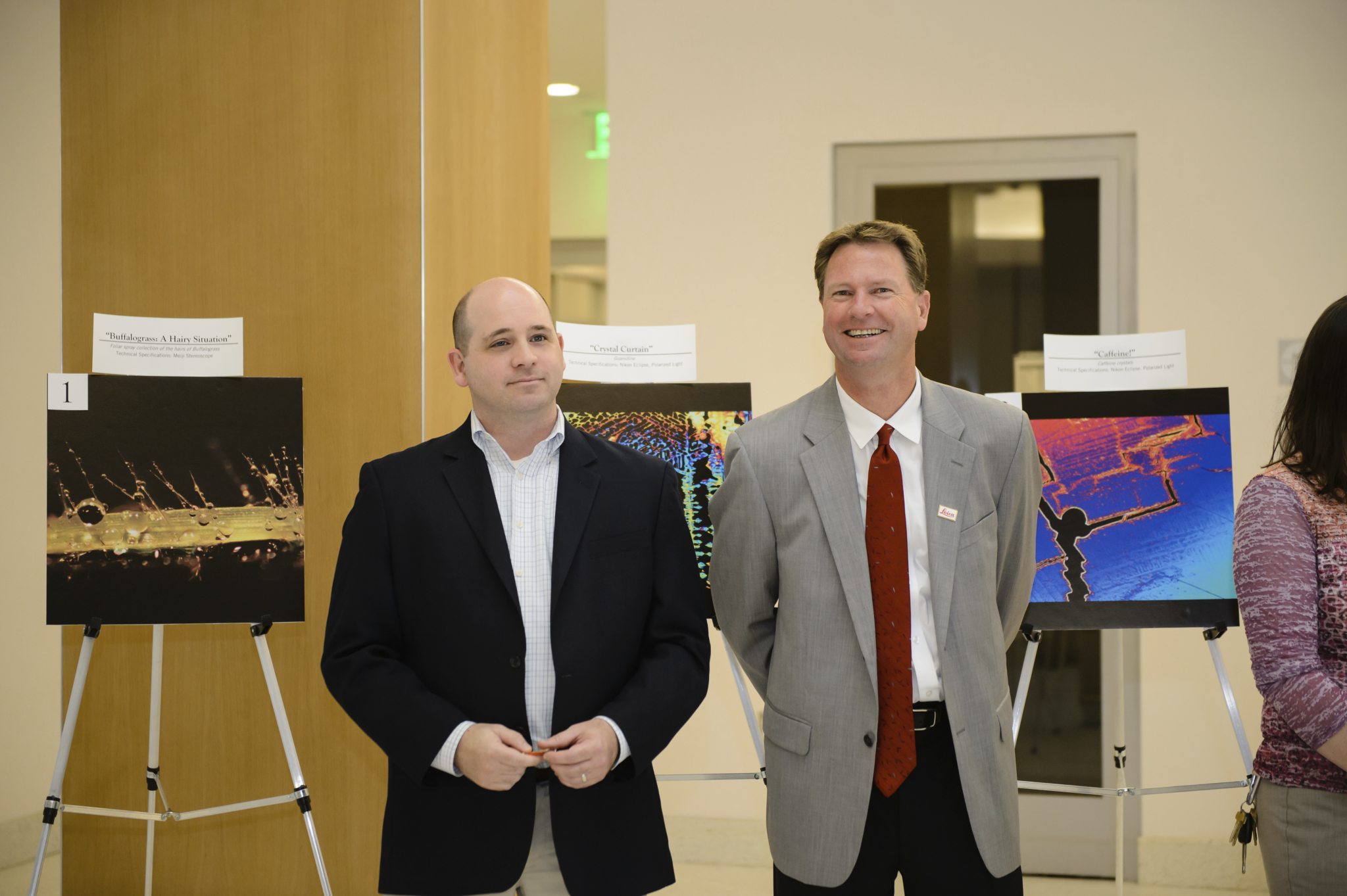 Tony Wieczorek (Left) and Wes Highfill (Right)             
 Leica Representative Chris Murphy and Manager Rhonda Powell
 
Left to Right (Back Row): Charlie Hemphill, Ashley Hill, David Limbaugh, Tommy Dees. 
Left to Right (Front Row): Tamara McNealy, Tony Wieczorek, Lukasz Kozubowski