Sustainability at Clemson University
What is sustainability?
In the 1987 Brundlant report, Our Common Future, sustainable development was defined as "development that meets the needs of the present without compromising the ability of the future generations to meet their own needs." In the decades since, the concept of sustainability has evolved. It has become more refined, nuanced and more urgent than ever. The need to address the climate crisis, social and environmental justice, and economic disparities while providing opportunities for growth and development has never been more complex and compelling. At Clemson, we understand the constraints of our planetary boundaries and strive to add to the local and global efforts to create resilient, safe operating space for societies to develop and thrive. True sustainability is proactive, urging us to do "more good instead of just less bad."1 Our understanding of sustainability is apparent in the way we run our facilities, teach our students, carry out research and interact with our community. Sustainability is a value of the Clemson family and just another way that we are #AllIn.
Click here to learn more about the planetary boundaries concept.
Why is this important to us?
Part of Clemson's mission is to motivate "students to think deeply about and engage in the social, scientific, economic and professional challenges of our times." It is clear that problems stemming from the climate crisis are among the most relevant of these topics. From socioeconomic inequalities to decreasing biodiversity, Clemson cares about and strives to be a leader on these issues. Learn more about what sustainability means to us on the History page.
To learn more about climate change, visit the NASA website.
1William McDonough, The Five Goods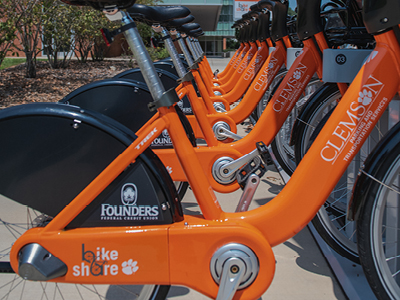 STARS Report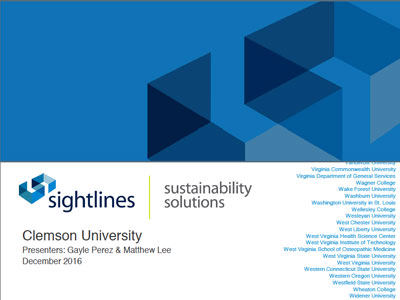 Sightlines Sustainability Solutions