Membership Benefits
CEFPACK membership is available to any company or organization associated with the converting or packaging industries.
Companies can choose to become Supporting Members with a minimum fee of $30,000 for a three-year membership. This fee can be paid in yearly installments and is renewable at the end of the second year. Supporting Member benefits include the following:
Credit for the center's services up to the amount of the membership fee at published rates below those available to non-members (includes use of process equipment, analytical services, phone consultation, and training and short courses held on the main campus of Clemson University)
Additional services at published rates
Scheduling priority
University policies and practices that ensure confidentiality of propriety information and protection of intellectual property rights
Symposiums twice a year for members to meet students and discuss nonproprietary programs and research
An opportunity to sponsor directed research as a Sustaining Member at additional cost
Basic Memberships are offered to companies who contribute $5,000 or more each year in cash or though in-kind donation to CEFPACK. Basic members receive the center newsletters and are invited to participate in center symposiums. These members are not eligible for service credits.
To learn more about how to become a member, please contact Dr. Robert Kimmel at kimmel@clemson.edu 
---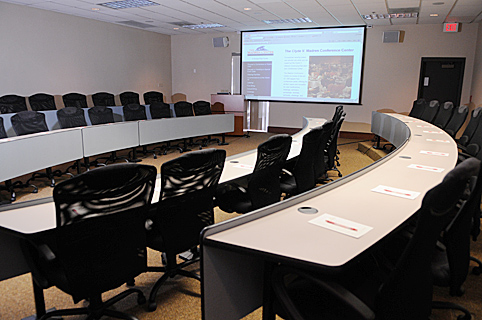 [virtual] Spring 2021 Members' Meeting
April 7th, 2021