Chapter 49 History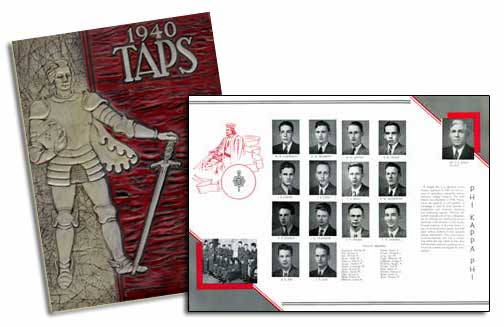 Phi Kappa Phi is a National Honor Society organized in 1897 for the purpose of promoting scholarship among American college students. The local chapter was chartered in 1938. Recognizing the equality of all branches of knowledge, it seeks to foster learning in competition with numerous attractive and conflicting interests affecting the modern everyday life of the undergraduate by offering him membership on an equal basis with members of the faculty. Through meetings of the two factors, it aims to promote good feeling and high ideals among students in their personal college relationships. Only those seniors of sound character who rank in scholarship within the top eighth of their class and who have attained a grade point ratio of 6.5 or better are eligible for membership.
"Great learning and academic achievement are critical hallmarks of university quality. Since Phi Kappa Phi provides an important measure of these, Clemson's Phi Kappa Phi chapter, and the long history of its growing and impressive membership, highlight Clemson's strong position with our nation's community of scholars."
— Dr. Robert H. Jones, Phi Kappa Phi member initiated as an undergraduate at Clemson University in January 1978, Executive Vice President for Academic Affairs and Provost, Clemson University
---
Click here for printable PDF file.