COMSET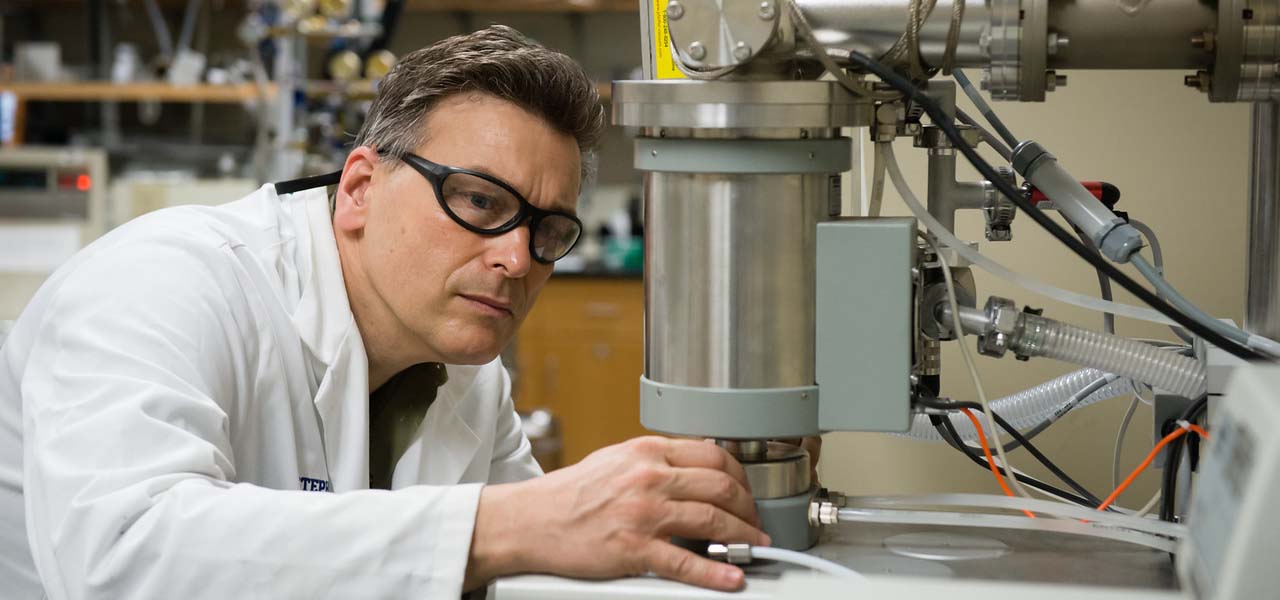 NSF announces $55 million toward national research priorities
Researcher Stephen Foulger works at the Advanced Materials Research Lab in Anderson, South Carolina. The National Science Foundation (NSF) has made 11 awards totaling $55 million aimed at building research capacity to address fundamental questions about the brain and develop innovations at the intersection of food, energy, and water systems.
The cooperative agreements are through NSF's Experimental Program to Stimulate Competitive Research (EPSCoR) as part of its Research Infrastructure Improvement (RII) Track-2... Read more.
Welcome to COMSET
The Center for Optical Materials Science and Engineering Technologies (COMSET), formed in 2000, is an interdisciplinary unit of the College of Engineering and Science at Clemson University. COMSET provides an organized framework with a significant centralized infrastructure for faculty with common interests to collaborate in developing advanced materials, devices, and systems that generate, transmit, manipulate and utilize light.
 
The science and engineering of light-based technologies is approaching a $7.5 trillion global market. With materials as the technology enabler within all devices and components, Clemson University and South Carolina, through COMSET, are uniquely positioned to support the industry's research, workforce development, and outreach needs.
COMSET conducts an important blend of "what-if" basic science and more applied research with immediate deliverables in wide-ranging areas, including organic LEDs, specialty optical fiber, light-emitting plastics, glasses, and crystals.
We welcome you to explore this website and contact us with collaborative opportunities.
Brag Points
The National Academy of Engineering (NAE) has named a new member from Clemson University, optics researcher Roger Stolen. A pioneer in engineering methods to harness light, Stolen is a distinguished visiting professor in materials science and engineering and a faculty member in COMSET.
Since the founding of COMSET in 2000, COMSET has published 714 peer-reviewed journal articles (as of 4/13/15), which have been cited 7,905 times.
Headlines
Jacobson receives prestigious NSF CAREER Award
John Ballato, elevated to the rank of IEEE Fellow, effective 1 January 2017, with the following citation: for contributions to optical fibers and optoelectronic materials
Getman receives prestigious NSF CAREER Award
Tennyson receives prestigious NSF CAREER Award
Ballato named academician in World Academy of Ceramics
White House honors Rajendra Singh as 'Champion of Change' for solar deployment
Clemson's maker of 'Star Trek' laser technology honored by peers
Clemson professor receives CAREER Award from National Science Foundation
ECE Professor Lin Zhu receives Army Young Investigator Award
A Major Constituent of Brown Algae for Use in High-Capacity Li-Ion Batteries
Clemson faculty member elected ACerS Fellow
Clemson physicist Apparao Rao named Fellow of the American Physical Society
Roger Stolen elected to prestigious Russian Academy of Sciences