South Carolina Ticks and Animal Health
Invasive Species
Asian longhorned tick
The Asian longhorned tick is an invasive species that was first identified in the United States from a sample taken off a white-tailed deer in 2010 in West Virginia. It was first identified in South Carolina in Pickens and Lancaster Counties on dogs in an animal shelter in 2020. In June 2022, it was found on pastured cattle in York County.
These ticks are of great concern as females can replicate quickly without males, a process called parthenogenesis, and can infest the environment in a short time.
If high numbers are on an animal, the Asian longhorned tick can cause anemia and possibly tick toxicity. They can carry a variety of diseases that affect companion animals and livestock.  It is spreading Theileria orientalis to sheep in Virginia, and in its native countries has been found to carry and spread Anaplasma species, Babesia microti, Bartonella species, Borrelia species (including Lyme disease), Ehrlichia species (including the canis which can cause disease in dogs), Heartland disease, Mycoplasma haemocanis, Powass virus (I and II), Rickettsia species (including Rocky Mountain Spotted Fever), Dabai bandavirus, and Theileria orientalis in cattle.

Photo used courtesy of University of South Carolina School of Public Health.

The lonestar tick is the most collected species in SC. This tick can cause alpha-gal allergy (red meat allergy), ehrlichiosis, and Southern Tick-Associated Rash Illness.

The black-legged tick is found across SC, but in low volume. This tick can transmit Lyme disease, tick-borne relapsing fever, and anaplasmosis.

The Gulf Coast tick is an important tick in SC that can cause Rickettsia parkeri, a recently identified and emerging new disease.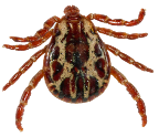 The American dog tick can be found in SC and they can transmit Rocky Mountain Spotted Fever.

The brown dog tick can be found in SC and they can transmit Rocky Mountain Spotted Fever.
Recommended Prevention and Treatment
South Carolina companion animal and livestock owners are encouraged to work with their veterinarian to determine an appropriate tick prevention and treatment program for their animals. For the Asian longhorned tick, permethrin and other products approved for other ticks are effective for prevention and treatment.
Pasture and lawn control measures—such as maintaining low grass height, controlling weeds and other brushy areas, and removing woody debris from pasture and lawn edges—can reduce tick-bite risk. Maintaining a 9-foot distance between pasture or lawn and wooded edge habitat can reduce the risk of tick contact. We encourage owners to contact their county extension agent for additional information.
Ticks and Tick-Borne Diseases are a growing problem in South Carolina. New tick species and new tick-borne disease pathogens have been identified in our state.
This collaborative project between the University of South Carolina, the SC DHEC Medical Entomology lab and Clemson Livestock Poultry Health will help guide animal health and vector control response in our state.
Please help us identify tick species movement in our state by sending ticks you find on your domestic animals or livestock.
Contact Us
Wanted Dead or Alive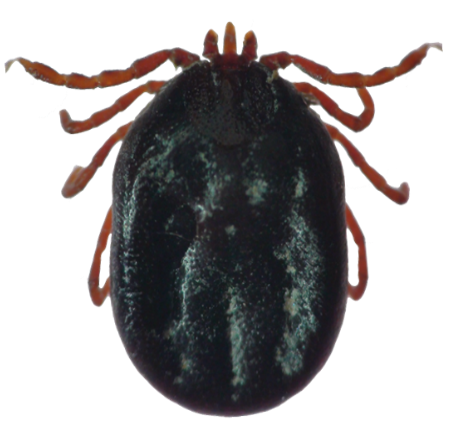 Help South Carolina Researchers Find the Asian Longhorned Tick
---
To Submit Samples
It's easy. You can either request a tick collection kit to be sent to your house or business from DHEC Medical Entomology or you can send us dead ticks directly. To submit:
Scrape or place tick(s) into in a sandwich bag or old pill vial;
Soak a cotton ball or cotton pad with 70% rubbing alcohol;
Squeeze excess alcohol from the cotton ball or cotton pad, and place it into bag or container;
Seal bag or place lid on the container;
Place bag or pill bottle into appropriate envelope and add the note with your contact information, what animal or if a person the tick was removed, and the location where the tick was collected;
Seal and mail
By sending us any ticks collected from yourself, your pets, and your livestock, we can begin to understand tick species and their pathogens distribution. We hope to use this information to develop more effective vector control and veterinary health responses.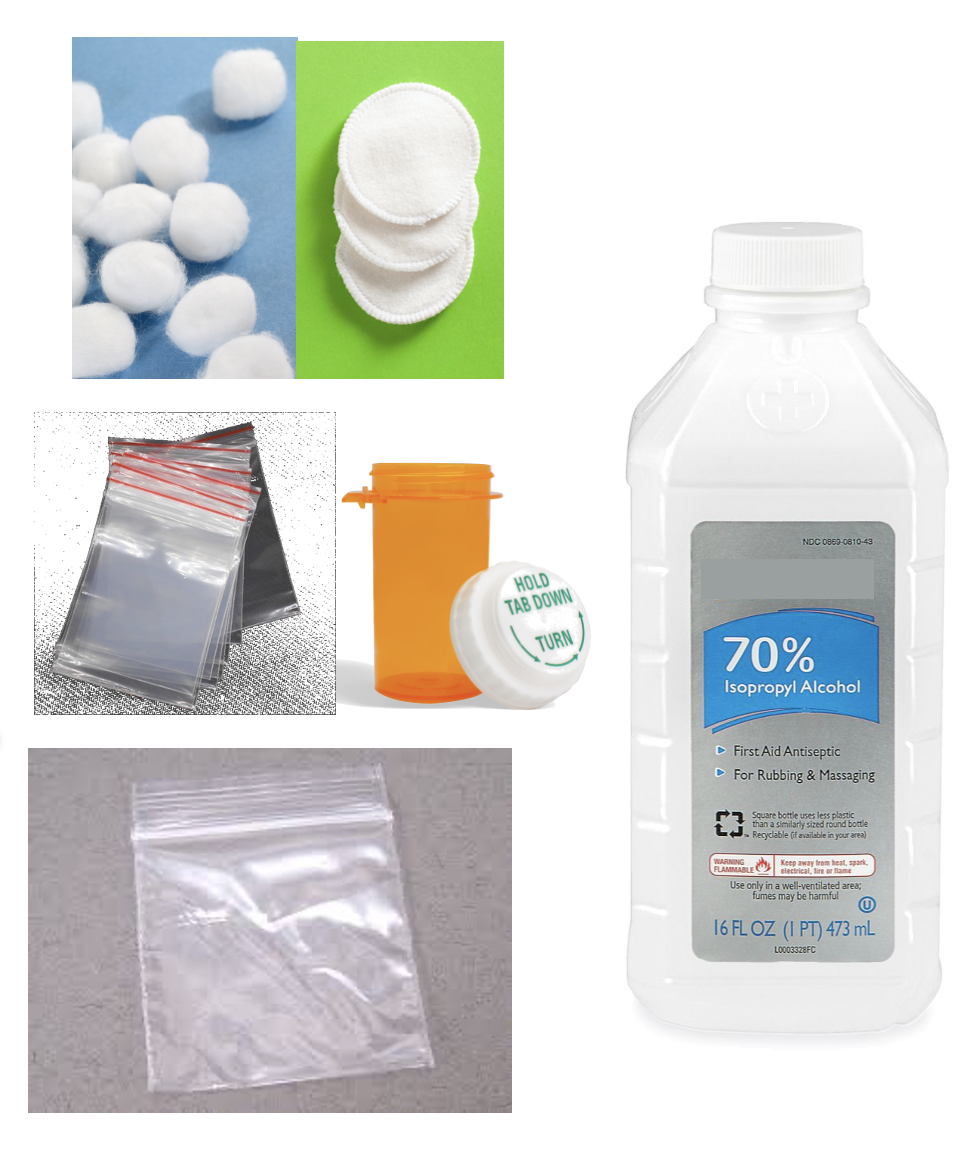 If you send us ticks, please include:
your contact information
the address of where the tick was collected
the date of collection
what type of animal (or human) you found the tick on
Send to either:
The Laboratory of Vector-borne and Zoonotic Diseases
915 Greene St. #327
Columbia, SC 29208
OR
SC Department of Health and Environmental Control
ATTN: Medical Entomology (State Park Bldg 5)
2600 Bull Street
Columbia, SC 29201
Other Resources
Use these links to visit other resources for information about the Asian longhorned tick and other tick species: