eCruisers Youth Program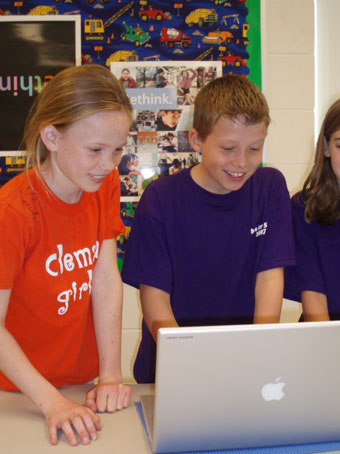 Program Description
Advancing technology, increasing globalization, and the need for effective team performance offer exciting challenges for education in the 21st century. One area that stands to benefit from these enhancements is the traffic safety and mobility community. CU-IGRSS seeks to create a virtual community of practice around the issue of youth traffic safety. The purpose of this virtual community of practice is to more fully integrate models of action learning, collaboration, exploration, problem solving, and information sharing into the traffic safety and mobility education curricula. Our aim is to engage students, parents, and teachers in lifelong learning by creating a culture of traffic safety utilizing technology through the synergy of research, teaching, and industry.
Program Purpose and Goal
The goal of the eCruisers Program (K-12) is to stop youth deaths and injuries on our highways by developing knowledgeable youth leaders in the area of traffic safety who can mentor other youth to become lifelong learners, ethical and democratic citizens, and increasingly competent, self-sufficient young people who are optimistic about the future. In other words, eCruisers assists students in concentrating on academic challenges by instilling in our youth a "lifestyle of safety." The curriculum emphasizes problem-based learning (PBL) in engaging students to explore complex issues related to the safety of the transportation environment. The PBL strategies utilized in this program prepare students to think critically and analytically. Available technologies allow students opportunities to interact with their findings. The issues and problems presented through the e-Cruisers curriculum are used to engage students' curiosity and initiate learning the subject matter whether its learning to write persuasively as they explore the need to redesign child safety seats or graph statistics related to pedestrian safety.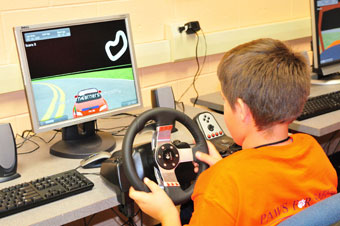 Conclusion
CU-IGRSS opened the e-Cruisers (K-5) Traffic Safety Instructional Design Laboratory at Clemson Elementary School, Clemson, SC on October 5, 2006 in order to engage students in youth traffic safety and mobility education. Through professional development experiences, teachers use the laboratory to create electronic lessons in traffic safety by means of technology and service learning. Students in the program are using computers, iPods, and other handheld computing devices to learn about traffic safety and engage in service-learning projects such as digital comic strips, pod casts, movies, PowerPoint shows, e-books, and screen savers.


Transcript available upon request.
---
For more information contact, Dr. Kim E. Alexander, Executive Director: Email: kalxndr@clemson.edu
Site maintained by, CECAS Webmaster: Email: mgarrel@clemson.edu