Celebrating 20 years of the Rutland Institute for Ethics at Clemson University!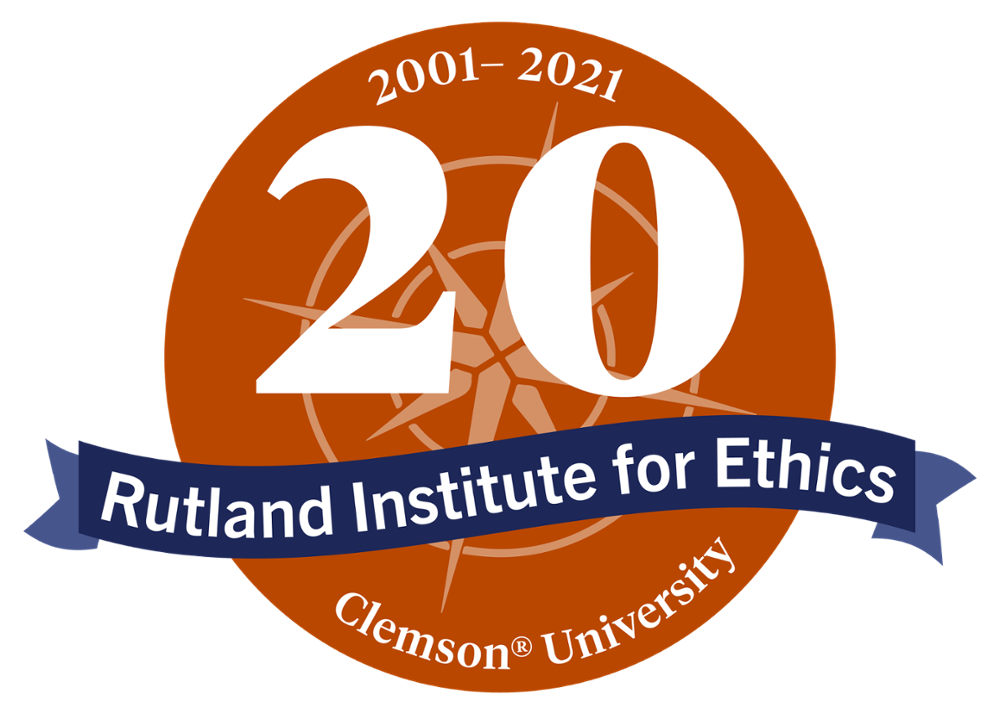 Founded in 2001 by Robert J. Rutland, the Rutland Institute for Ethics has been a major partner in helping Clemson University achieve its mission by fostering young, ethical leaders on campus and beyond.
Following Rutland's vision, the goal of the Institute is to provide the tools and support necessary for each college to expand ethics education and ethical leadership. Our impact on campus includes establishing the STAR Decision-Making Model in each college and creating an Annual Ethics Day, which reminds the Clemson community about the importance of ethical decision-making in their personal and professional lives.
This year marks our 20th anniversary of encouraging ethical discourse and intelligent discussion on campus and in the community. In honor of this milestone, we've taken the opportunity to reflect on our long-standing commitment to promoting ethical decision-making and remember those who've helped us further our mission over the years.
Find out more about how we are celebrating 20 years here.