Label Approval Process
Step 1: Select the name of your product
Product name should not mislead the public.
Shall be in accordance with regulatory standards.
Step 2: Select your label category
Single Ingredient (roasts, steaks, etc.) OR Multi-Ingredient (pork sausage, chili, etc.)
Step 3: Prepare a sketch drawing of your label
Label should include product name, establishment number, net weight statement, ingredient statement, company name & address, handling statement.
Step 4: Submit label application (FSIS Form 7234-1) with a drawing of the label to IIC (Inspector In Charge)
Step 5: Label approval (Sketch & Final)
For further questions on the meat & poultry labeling approval process, contact SCMPID at 803-726-7822.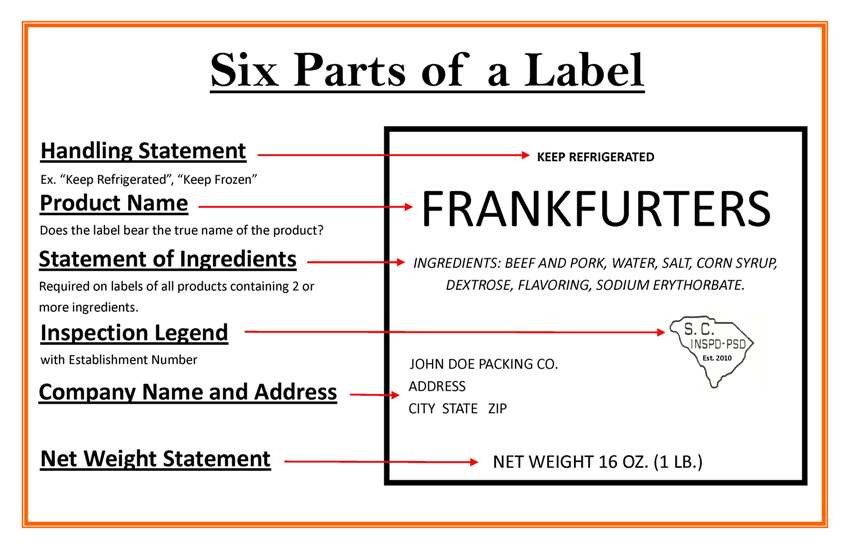 Quick Links
Links available en Español:
Inspección de carne y aves de corral de Carolina del Sur  
Requisitos de aprobación previa para establecimientos oficiales de productos cárnicos y de aves de corral
Declaración de no discriminación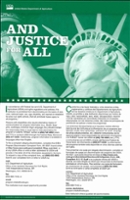 click poster to enlarge view