Industrial Consortium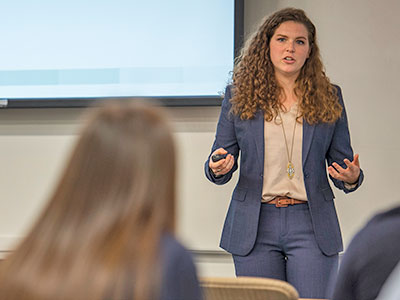 Today, data is being collected at nearly every step of the engineering and manufacturing process, plus product deployment in the field – so much that it is unclear how to make the best use of the information. Product Lifecycle Management provides the overarching platform where the disparate software tools, data management and analytics, and business processes all come together – integrating via a "digital thread". This is a burgeoning area that is transforming the way that major industry sectors do business. Now, components and systems can be managed from idea inception all the way through the end of life. Feedback from the field can be used to alter a design, and the impact of the design change can be immediately realized all the way through the supply chain, manufacturing process, and use. Changing the way companies function in this new paradigm not only requires advanced technical software tools and models, but also a cultural change within the industry.
Leading companies are seeking new hires that embrace and practice this new philosophy, plus educational opportunities for their incumbent workforce and their suppliers. Further, businesses need research to better integrate these tools and their processes into the PLM platform, and to create advanced modeling and visualization tools for the future.
By giving students access to this software, we are preparing for the fourth industrial revolution with invaluable real-world experience and equipping them with the skills needed to succeed in the software-driven advanced manufacturing industry.
The PLM Center at Clemson University will play a critical role in this rapidly growing area, enabling Clemson students, faculty, and staff to be on the leading edge of this paradigm shift. The Center will support education and research endeavors on campus, provide outreach to the industry through consortium activities, and advance economic development in the Southeast, especially South Carolina.
Companies are invited to join the PLM Center's Industrial Consortium to participate in the education and applied research opportunities. Prominent industry partners will collaborate with internationally recognized researchers on PLM projects. Consortium members receive benefits including access to workshops, participating in core research projects, joining in peer community activities, and access to research reports. For companies interested in joining the consortium, please contact our Industrial Relations.
---
COLLABORATION