Greek Life Partners
The Rutland Institute for Ethics is proud to partner with two great Clemson organizations to help us put on wonderful ethics events for all students on Clemson's campus!
Gamma Sigma Sigma- Epsilon Beta Chapter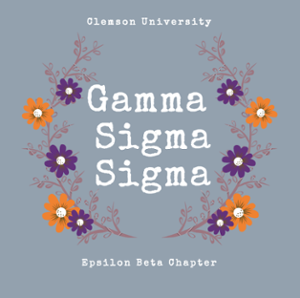 Their mission: Gamma Sigma Sigma was founded based on the ideals of service, friendship, and equality. The purpose of the sorority is to assemble college and university students in the spirit of service to humanity and to develop friendships among all races and creeds.
Gamma Sigma Sigma strives to do good in this society while creating lifelong friendships. They hope to build strong and healthy relationships with other humanitarians, groups, and organizations in their state. Since they work with a variety of organizations, they hope all of their members find a passion in serving Clemson. By serving their community, they gain insight into themselves and others.
Gamma Sigma Sigma hopes to serve and bring awareness to the Rutland Institute for Ethics. The ethical dilemmas that RIE talks about helps to build more aware humanitarians in the community.
Contact gammasigmasigma@g.clemson.edu for more information about Gamma Sigma Sigma National Service Sorority.
---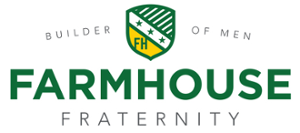 Their mission: FarmHouse's mission is to build the Whole Man through four-fold development: Intellectually, Spiritually, Socially/Morally, and Physically.  By building the Whole Man, and through the promise of service, we hope to change our University, our Community, and our World for the better.
FarmHouse Fraternity seeks to sow the seeds today which will, with time and nurture, produce the leaders of tomorrow's world: the researchers, the teachers, the academics, the statesmen, the farmers, the business executives, the community leaders, and the professional men of the future whose task it will be to solve societal challenges. The goal of a member should not only be to uphold their principles and the ideals and reputation he inherits, but to improve and expand them, for to stand still, to maintain status quo is to take a step backward.
By partnering with the Rutland Institute for Ethics, FarmHouse hopes to help improve the Clemson community for the better. The brothers of FarmHouse understand that in order to have a positive impact on Clemson University, the entire Greek Community has to work together ethically and morally. Their hope is that their partnership with RIE allows them to reach more people, pain the Greek community in a positive light, and help improve the entire Clemson community as a whole.