Exchange Visitor Orientation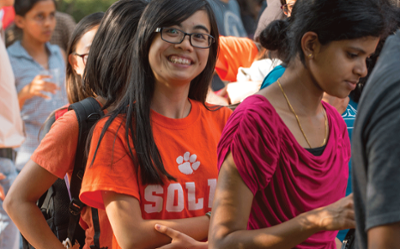 It is important to us that you have all the tools you will need to be successful while you are here with us. We want to help you and serve as a vital resource. Please sign up to participate in our J-1 orientation that will cover topics such as housing, transportation, health insurance, maintaining status, among many other things.
Please plan to attend an orientation closest to your arrival date. You can register for the orientations in the following link, https://www.signupgenius.com/go/409044EA5AC29A3FA7-exchange2. We wish you safe travels and look forward to welcoming you to Clemson University soon! If you have any additional questions, please contact us at is@clemson.edu.