How to Obtain Your TigerOne Card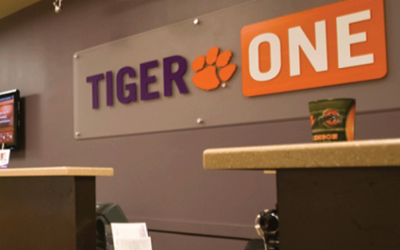 For helpful information about the TigerOne Card and what it's used for, please click here. You can also receive more information by visiting the TigerOne Card Services office in 111 Hendrix Student Center.
Off-Campus TigerOne Liaisons
If you are enrolled at one of Clemson's off-campus satellite locations and are unable to visit TigerOne Card Services during normal business hours, you can contact the appropriate Off-Campus TigerOne Liaison at your location. You can find a list of TigerOne Liaisons here.